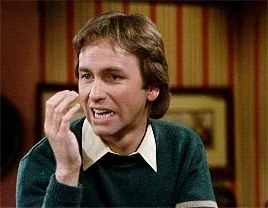 It tracks.
"If 6 turns out to be 9, I don't mind." --James Marshall Hendrix
At first I was, "Dude, share the drugs." Then I looked again and decided I never want to get that f***ked up.
It's so bizarre to see the "shamanic" wing of the QAnon cult which draws upon veganism, ayahuasca ceremonies, native shamanism, and Western occult practices to justify their right wing QAnonsense.
It isn't so bizarre anymore. The shared beliefs of right-wing Qnuts and Goopy New Age wellness suckers allow for easy traversal between the circles where the Venn diagram of lunacy overlaps. Alex Jones and Gwyneth Paltrow sell the same snake oil under different labels, secret knowledge based in "ancient traditions" is a key part of both grifts, anti-vaxxers infest both groups, anti- and pseudo-intellectualism is a hallmark in both cases. If one empiricism-challenged group doesn't attract one of these credulous fools then the other will.
I came here to post this. I'm too dang slow!
It is referred to as "woo magnetism," and a well known phenomenon in folks who have to deal with these folks. Painful, man.
I genuinely laughed out loud at this.
So the conceptual version of physical "idiot magnets" like that derelict bus from Into the Wild or the new 6th St. bridge in L.A.
Guess that last one went right over her head, huh?
I'm just picturing the reaction of SEAL Team 6.
"We've flown two thousand miles into hostile territory to kill some guy named Tim? What the fuck, man? What the actual fuck?"
So does this mean Michael Jackson is not just still alive but immortal, since the numeric value is never going to change?
I had a hard time following her while trying to read that van behind. It's like the Insanitymobile.
I didn't want to believe it, but then she pulled out the number 113!!!