People want comforting scents that smell like childhood.
A woman in the minivan taxi I rode in the other day was wearing a scent that I would describe as "roasted marshmallow". It was heavenly.
Personally, I've always been a fan of Coty's scent, Vanilla Fields.
Scents are a tricky business.
I recently bought a hand-soap labelled "vanilla oatmeal" that I can only describe as "vanilla urinal puck".
What confuses me is stuff that make people smell like cake. "Well I was feeling amorous, but now I'm hungry and want cake!"
The two do not have to be mutually exclusive.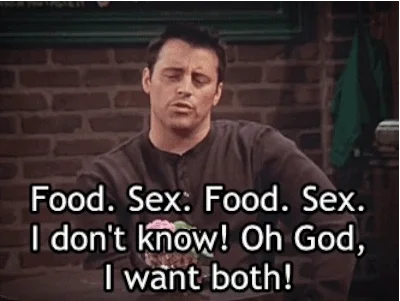 I've got a lot of allergies to scents and I always find that "food" scented is generally safer than "flower" scented (Vanilla anything, Bath and body works apple scented, there was one cotton candy perfume I can't remember the name of that I'd love to find). And I remember a lot of candy-scented things in the late 90's when I worked at Target and stocked the perfume scented, so maybe its a 90's throwback thing?
Also gummy bears are like, my fave so I would totally buy this.
This topic was automatically closed after 5 days. New replies are no longer allowed.