I've said it before, and I'll say it again here: TJ's branded items are very likely made by suspiciously low-bid manufacturers.
"I hereby approve of Trader Joe's message and/or product!"
Well, you would say that, wouldn't you.
But… but… what sort of "metal"? Iron or plutonium? (fun fact: iron is perhaps the only essential element we can assimilate from its elemental form. Just ask Hildegard of Bingen's iron cooking pot. That is: low blood Iron? suck on a nail. ok that would still be very inefficient relative to popping a vitamin) …i seem to recall that some breakfast cereals have so much iron in them that one can pick up a flake with a magnet… oh yeah "Total Cereal"
goes without say'n(!) we may be quite sure that Trader Joe's metal crackers were not an intentional effort to top up our hemoglobin needs.
Krusty is consistent, if not completely krusty.
Maybe it's just "blue car syndrome" - like you're noticing it because you're looking for it. I googled product recalls and there are hundreds of brands that have recently been recalled that aren't at Trader Joe's: Recalls, Market Withdrawals, & Safety Alerts | FDA
In other words maybe it's just a thing that happens all the time.
They do hold up better under dip, though.
Maybe you can get the last crumbs with a magnet, depending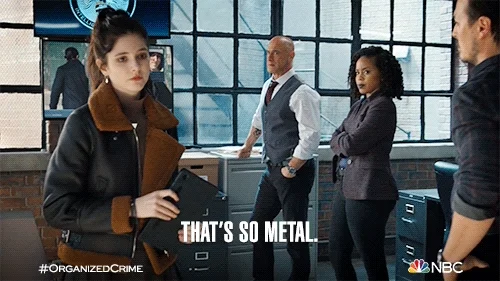 It may be because my people my people are infamous for only buying cheap shit at low prices, but I would consider any supermarket having at least one active recall at any time the default.
So I don't really get what is newsworthy about that.
Just a missed marketing opportunity.
"At last! A dishwasher-safe cracker!"
That recall list shows six items from Trader Joe's (it does not include the "metal crackers") and none were made by the same company. So they're either having bad luck across the board, or their contracts are suspiciously deficient.
Am disappoint by the lack of rocks.
From an astronomer's point of view, the crackers are very rich in metals even without the unintended bits of metal…
I wondered why the crackers were sticking to me after my last covid booster.
(Trader Joe's frantically lobbying the FDA to reclassify metal as a grain)
I always thought it was a poorly kept secret that many store brands include products from major manufacturers. A handful of TJ's products can be found here: What Brands Are Actually Behind Trader Joe's Snacks? - Eater
The manufacturer of the crackers aren't included there, but if the manufacturer produces similar crackers under its own name, then we might be able to figure it out based on other similar recalls that could be happening right now.