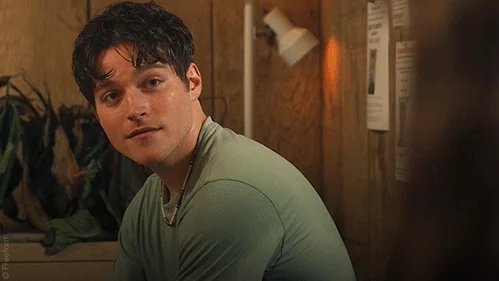 Slim's evil twin, Trim Goodbody.
To this day I'm not sure how any adult was able to show off his colon to millions of young children without creating a huge scandal. And during the Reagan administration, no less!
How long before the "anyone I don't like is a groomer" crowd target him?
There's actually a semi-trope in anime focused around school life where occasionally someone will use a body suit like this to pose as the school's anatomy model for whatever purposes (I think I've seen it played more often for comedy purposes than for dramatic ones). This also relates to situations where the anatomy model is actually some sort of monster… or is just spooky set dressing.
There's also that German horror movie with Franka Potente where the cadavers are alive and feel pain!
Makes me think of ole Slim screaming in agony when the cameras cut - cause he's got no skin!
He came to my elementary school in Long Island in the early 80's.
It's not really related, but one time at the mall there was a person collecting for charity wearing a weird-shaped foam suit that I couldn't figure out, until I realised that they were collecting for some dialysis cause, and were probably supposed to be a giant kidney.
Can we learn from people wearing bizarre medical outfits? I'm still not sure.
This topic was automatically closed after 5 days. New replies are no longer allowed.