I'm truly happy that she beat cancer. I'm truly sorry she's attached to that awful human.
Kudos to Pudding Ron for choosing to repair rather than replace, but that may cost him Newt Gingrich's support.
You know what's ironic? I have assholes like him to thank for the fact my reconstructive surgery was fully covered by insurance. You see, there's a very special carve-out in health insurance: if you're a woman getting reconstructive surgery after breast cancer, that's A-OK, because it's so important that men find your breasts sexually attractive. Reconstructive surgery after, say, jaw cancer, is not necessarily covered (depends on the insurance) despite being much more disfiguring. But there's actually a law in place requiring insurance companies to pay for women's breasts to look sexy again.
And jerks like this is why.
That's not the kind of talk that's going to sway any Tromp voters. He needs to add that they're together because he hunted her down and grabbed her by the [whatever].
thigh. he took her out for "thigh" food.
My wife tells the same story. Quote from her plastic surgeon: "It's a good thing you are having your breasts removed. Anything else and you would have to pay for the reconstructive surgery out of pocket!" Not that we didn't appreciate her being able to be comfortable with herself after this, but damn, man…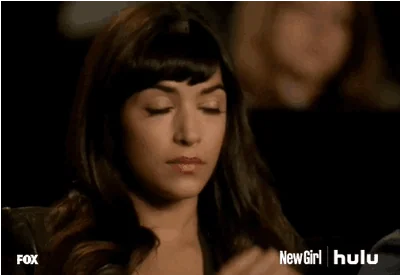 And just to make sure the thousands of potential readers on this BBS are aware: being comfortable after breast cancer reconstruction is not simply about feeling sexy again, it's also about being evenly balanced from left to right so that clothing fits normally. You don't have to get implants to make yourself as large as you once were; you can also get a reduction to make them match at a smaller size. Any man who doesn't find you sexy just because your breasts are smaller (or gone) doesn't deserve to see you naked.
like likes like

That midjourney pic is doing quite the disservice to poor old Fred IMO. He wasn't such a bad guy.
Desantis is pure class:


Though his actual line is that he doesn't remember it, in order to have plausible deniability when the pictures come out of him doing exactly that.
Desantis is an awful human being however him finding his wife prettier after years of lived life experiences together is not the "slam dunk" on him you think it is
We don't know that he actually finds her prettier. He's making a big deal of saying it, but most women who have some life experience behind them would find it insulting that the most important thing a husband could say about us in public is that he still finds us attractive. That's not the compliment he seems to think it is. It tells us something about him.
Right? There is a big difference between a spouse saying that they find their partner attractive after x decades of marriage and "good thing she still has her figure after kid and cancer!"
He's complimenting on something shallow and not really under her control, so, yes, it is EXACTLY the dunk we think it is.
After all, we women have nothing but our looks anyway, so…
/S
This topic was automatically closed after 5 days. New replies are no longer allowed.