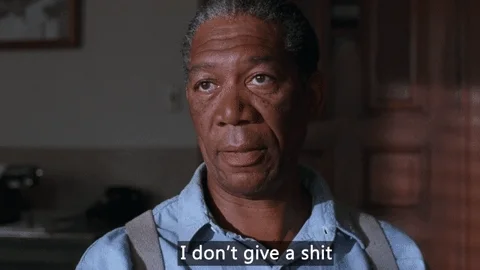 as much as I absolutely despise the governor, be mindful that his wife is struggling with breast cancer. as performative as his dubious anti-mask, anti-vax public stance is, I doubt he seriously discredits medical science when it comes to his or his family's health care. just so we are karma careful here.
that said, I wouldn't shed a tear for dear ron if he has contracted a particularly nasty strain of the covid. that's on my karma.
And if his wife had a soul and an ounce of empathy, she would say, "Ronny, Dear… You're gonna go out there a tell everyone to mask up and get vaxxed to protect their fellow Floridians who are immunocompromised. Floridians like, you know, YOUR WIFE! Yes the political optics on our side of the political divide would be bad for you. But imagine the political optics of the cancer-fighting wife of a sitting governor divorcing him because he's a snivviling, cowardly, hypocrite. Besides, I have those photos of you blowing Trumpy so he picks you as his running mate in 2024."
No, she didn't say that, did she? She's thinking, "I'm going to be First Lady one day! So f*ck the immunocompromised Floridians."
So, no. I don't have much sympathy for her.
If ron gave a fuck about his wife's health, he wouldn't've dragged her to a maskless, crowded gqp rally right after a chemo treatment. If she gave a fuck about her own health, she would have told him to go fuck a (ETA: palm) tree and stayed home, instead of going to that rally.
I just hope there's a whistleblower who will let us know one way or the other if he's deceiving us (you know, aside from all the other times).
didn't ask for sympathy for the devil (or his wife) merely suggested an alternate reason for desantis being out-of-sorts.
yes, he can go fuck himself and I have no clue what his wife has or has not said to him with regard to his callous fuckery on public safety.
Nothing on your karma for wishing expedient karmic balancing

Unfortunately DeSantis would need to have a brain for it to become foggy.
That's right. It's like using Reversible oil, which sposedly returns negative energy, etc back to its sender/s. There's no Karma in that.
I, for one, would enjoy the karma balancing here.
I think it's an anal fissure.
Who has COVID.
I hope it's nothing trivial.
And yet they went to a superspreader event just the other day. I would have told my spouse not to go, even if I had to, if there were even the slightest problem with being immuno-compromised.
I am not convinced he follows medical advice just because his wife has cancer.
I take no joy from this. This whole thing is a sad, tragic farce, and taking sadistic glee over things like this is wrong.
How about hope that this incapacitates him enough that he is no longer capable of "governing"?