Either it's true, or they're tr0lling…
Obligatory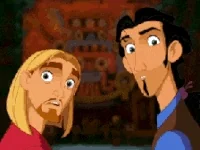 Ooh, multilingual. I like it.

Excellent work, with bonus points for "troubling callback to article."
Help a lost Canadian who has never heard of this person? Assuming they are even somewhat intelligent strategists, what might their motivations be for publicly claiming this?
Mmmmm. . . maybe she should sue them.

Gabbard is a Dem politician and well-known Russian stooge. I assume they're talking her up to prove that Americans who support Russia's pretexts for the war aren't just the Republicans who've been compromised by Putin.
It's part of Kremlin strategy to destabilize and sow internal conflict in the US, but also turning around to their own people and saying "See? There are even American presidents and former candidates who agree with us". It stirs the pot in the US and helps legitimize the invasion at home.
They're certainly getting their money's worth.
My first thought was "as much as I believe she's a tool for Russian propaganda, the Russians clearly announcing it is just designed to sow further division among us." It serves no other purpose for them to say this.
The "girlfriend" thing is a little bit of a weird translation glitch. Russian has gendered nouns, and he used the feminine version of "friend" with a change in the ending used to make it more friendly/childlike/diminutive (not quite sure how to describe it, but it's like -ito in Spanish or chan in Japanese).
Long story short, not as weird as "girlfriend" makes it sound in English, but still weird.
THIS is the Putin way: "nothing is true, and everything is possible"
There is a book by this title by Peter Pomerantsev, which I would recommend to all.
Hell, I've been saying this for years. It's the only thing that makes sense. She's a step up from being a "useful idiot" like Trump.
I mean, this is the real juicy thing people care about is whether these people are assets or whether they are just useful idiots. I speculate it's the latter but at the end of the day they serve a similar purpose. I think Gabbard, Carlson, MTG etc. deep down these people sympathize with Putin and the Kremlin. They see the world in a similar way, both culturally and economically. They may be rivals, but they certainly have respect for Putin.
It is my understanding that in true spy-speak an "agent" is someone who is being worked by a spy whether unwittingly or in full knowledge. I just thought this was worth adding to the conversation. It is sort of the opposite of popular usage.
I think they are just living under a bridge in this case.