I love that the roof corners are anchored to the surrounding rocks.
My kids: "Does it have good wifi?"
If you like that, you might be interested in fire lookout TikTok:
Interesting. It leaves me with so many questions about the necessities. How do the occupants deal with waste? Where does the water come from and where does it go? Is there any sort of power at all - like to warm the place up?
The answer to all your questions is the same- pack it in, pack it out. This is the norm for back-country cabins like this. No services, and leave no trace.
Want heat? Pack in your propane. Want a toilet? Pack in a composter bag. Pack it all out or you're a monster.
As for this particular one? Because of the heights…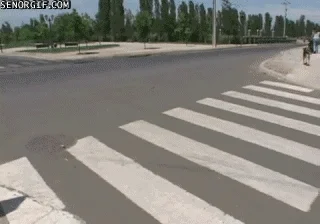 Somewhere, near that cabin. There's growing a pile of poo, and another one of garbage most likely, that isn't going anywhere.
I swear I read about this cabin in one of my books about climbers and climbing. David Roberts, maybe?
I think those may be lighting grounding cables. Reminds me of the shelter on top of Mount Whitney, which has the distinction of being the highest permanent building in the contiguous United States.
Suffice to say that this is not the kind of place you'd want to be during an electrical storm unless you'd taken some pretty significant safety precautions.
The linked article includes an embed of a good quality youtube video showing the hike up and down:
This looks really, really cool. And also something I will never do.
IANAE but I think if you're going to be in a building on top of a mountain during an electrical storm you want the main structure of the building to act as an insulator while a conductive lightning rod and metal cable channel any strikes to the ground.
You want more earthquakes? Because that's how you get more earthquakes.
A few years back, we went stayed and went diving out at this interesting B&B:
~ 32 miles off of the Carolina coast. Certainly a different view, but the isolation was wonderful.
That. Is. Way. Cool!
and they have a shark camera!
sharks are cool!
(i'll bet the cabin on the mountain doesn't have a shark cam. no.)
But how will they document the sharknados?
This topic was automatically closed after 5 days. New replies are no longer allowed.