SCOTUS passed on a gerrymandering case appeal:
"The Supreme Court has lost its honor, prestige, and standing, & has become nothing more than a political body, with our Country paying the price," -D. J.Trump 11.23.22

Out of context, I actually agree with him.
But I'm sure he's just whining about the decision to release his tax returns.
How's that knife feel, SCOTUS?
Like it's made of paper, perhaps.
Given that his installees with lifelong jobs owe him no allegiance whatsoever.
What's bribery among friends right?
Assholes. Who has standing to object to debt relief? It doesn't cause harm to anyone directly; and they really don't want to open the can of worms of ruling that taxes represent harm and thus establish standing.
Morans.
ETA: maybe, just like 45 ignored the Congress and court-issued blocks to building the wall, Biden can use military spending to fund college loan debt relief. Make anyone who qualifies a member of the military for one second then pay off their debt under the GI Bill?
But - I thought they were Christians?
Deuteronomy 15
1 At the end of every seven years you must cancel debts.
It helps people right wing assholes don't like, so we can't have it… God wants us to pull us up by our bootstraps, after all, so sayeth supply-side Jesus… After all, if one isn't born into wealth, that's just evidence that god hates that person… /s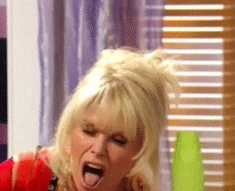 Not that passage! /s