Bruce's tears make the ocean salty.
Since fish are friends, not food, what does Bruce eat to get so big?
What do you mean "body shaming"? Only modern humans are strange enough to consider slim to be ideal, being "chubby" is just a sign that he is a good hunter and thus an attractive mate.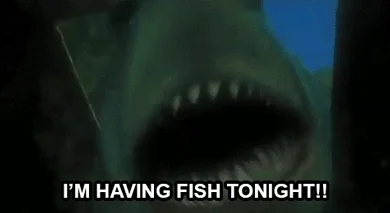 Underwater photographers named Bruce?
Not even room for a small minnow? Perhaps an teenie escargot?
This topic was automatically closed after 5 days. New replies are no longer allowed.