I saw this clip on Reddit last night. That dude outright assaulted the driver after he broke the window.
Also, "You broke my boomerang.", and "You got the vaccine," he screams. "You fing both got the fing vaccine and it's lost a life."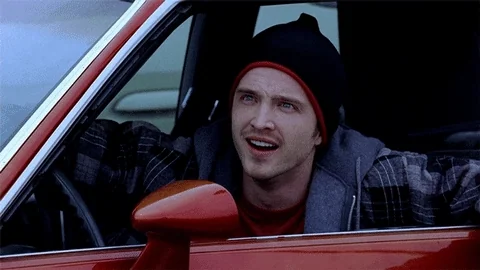 I don't understand just sitting there while a 'roided out maniac physically attacks the vehicle.
Why not drive away?
As a board member of the US Boomerang Association, I cannot endorse this behavior.
Maybe not to get into a situation that leads to an accident? He looks like he wouldn't just allow them to run off without a chase.
what in the…
i really want to see how all this started.
Please tell me that Australians have a device that distributes boomerangs on demand from a box like facial tissues.
OK: Australians have a device that distributes boomerangs on demand from a box like facial tissues.

(Well, something a bit like that.)
They only need one. It always come back…
Good to hear it's not a follow-up from this other Yahoo news story though:
Attacking your fellow motorists with a boomerang instead of a gun the way that an American would is almost ridiculously on-brand for Australia.
I assume that just as Florida Man commits all his crimes accompanied by an alligator, Queensland Man probably has a kangaroo or at least a wallaby up his metaphorical (or literal) sleeve.
I'm assuming drugs were involved - I've seen this kind of behavior before.
Yeah, that's what I didn't get. If someone were trying to smash my window in, I'd be driving away rather than placidly filming it. It made me wonder if they were stopped for a reason - e.g. maybe there'd already been something that happened when they were both driving (a minor collision), and that was why he was raging, and why they were reluctant to drive away (because, perhaps, they saw him as less dangerous now that he was on foot, and not behind the wheel of a metal death machine).
I can't speculate on that, but it is obvious he has anger management issues.
Someone said in Reddit that the captain boomerang was blocking the couple way.
Yeah, that would explain it…
Though young, Minty had plenty of input into his character. He designed much of his own costume — he was the one to suggest covering Ugg boots with real animal skins
TIL: Ugg boots have been around for a lot longer than I previously thought.
Yeah you can see when the camera shifts briefly that the front of their car is blocked by another vehicle (presumably belonging to the attacker) but it's hard to tell if there was anything blocking them from backing out.