A n!ce gesture, for sure, but I'm sure the Norwegian Handball Federation can afford to pay.
Good for her.
Fuck sexism and misogyny.
Uniform rules make no damned sense in so many sports. In swimming, yes, sure, suits CAN make a performance difference. But it's some misogynistic bullshit to make women wear skimpy outfits to play volleyball or run hurdles or any of the other stuff its mandated for. They should wear what they are comfortable with and be done with it.
I find it more interesting that European Handball Federation has donated money to pay for the fines while it was also EHF that fined them in the first place.
Maybe the women will get rich from accepting donations to pay for the fines from everyone?
According to the Norwegian Handball Federation President Kåre Geir Lio, the thigh-length, elastic shorts were "not [appropriate clothing for] the activity when they are playing in the sand."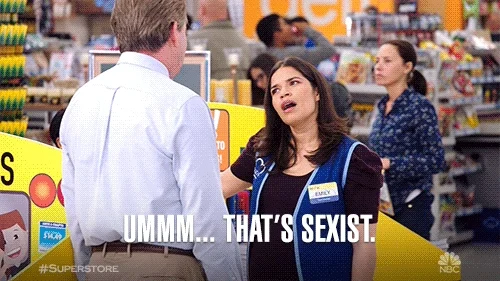 I saw this yesterday and I love love love this. It is so on-point. I wish I could give you more likes for posting it.
elastic shorts were "not [appropriate clothing for] the activity when they are playing in the sand."
But, weirdly, somehow suddenly become appropriate when the player is male. Amazing how that works…

What's "appropriate"?
They used to wrestle nude in the days of the Greeks. Should we go back to that, as wrestling with those - I don't know what they are called, onesies? - would not have been deemed appropriate back then.
More importantly, Papasan offers to buy anyone a beer that can get to me by Happy Hour.
I probably could, but why, when I've got some nice weed right here? I'm gonna follow Robin Harris' lead, and smoke me a drink.
Something's lost in translation here. I think Kåre was talking about the original bikini bottoms being inappropriate in the sand. According to this article the Norwegian Handball Federation is paying the fine (hence my first comment in this discussion, which I now understand makes no sense if you haven't read the Norwegian press) and they have supported their team against the European Handball Federation from the start. In fact he says he is proud of them.
ETA: I don't want to make this look like I am making this all about a guy who was wronged. It's just that following the proceedings in the Norwegian press I never had the feeling that they weren't supported by their own federation.
Seems like what the team chose to wear would lead to a lot less sand in the crack of your ass.
The initial reporting I saw on this is consistent with your understanding. The head of the Norwegian League was supporting the women on the team, not the stupid international league rules.
Isn't beach volleyball the one where once the scores are totted up they then have all the players empty their pants and they weigh the amount of sand that comes out and the team with least sand gets an extra few points? It's an important technicality. /s
Any sport whose governing body objectifies its participants in this way is not being properly governed and is probably making more money from attracting sponsors than is healthy, and paying more attention to that than to the welfare of players or the health of the sport. Maybe it's time players and national organisations seceded from the international governing bodies and set up an alternative.
I think you've just struck on a brilliant plan to increase viewership.
Nothing lost on me. He's quoting the IFH line here as an example (the thigh-length, elastic shorts), and that line is still sexist.