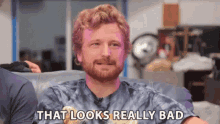 That's a generous take on it. There is a long history of military units from various countries featuring skulls in their insignias and many of those units were guilty of the darkest war crimes imaginable, so it's sad to me that anyone who likes to consider themselves to be the "good guys" would want to include that imagery.
At least pirates were pretty honest about how they wanted to be perceived when they flew the Jolly Roger. They didn't try to claim that it was a symbol of "protection and defense."
I understand the subversive nature of the urge to use dark imagery among rank and file individuals.
I'm appalled at the adoption of that kind of imagery at the institutional level.
Yuck.
Who do they think they are? WTF do they think they represent?
Often thought the 'natural' analog to "Air Force" heading out there was "Vacuum Force". So where on their shiny new uniforms does this Death Metal patch attach? ("perhaps in the crotch-al area? [guitar sting]")

My favourite grim reamer patch is the patch of VMAQ-1, mainly because it is as gaeilge
"Death Foretold"
I don't know who they think they are.
I do know that they are desk warriors compiling "intelligence packages":
They do not, disappointingly, have space suits.
To make up for it, the USSF's divisional equivalent of a brigade are called "deltas". The 75th falls under Space Delta 7.
I assume the hood represents poor peripheral vision.
This graphic really plays down how much the logo is on their uniform.
Look at the hats. There's a ring of Federation…er…Space Force symbols all around the top!
First?
I mean it seems someone has done it before. Bet they are looking for a candidate with a Grim Reaper tat.
This looks like cosplaying the police chief of a small town in, say the mid west.
Ah yes, nothing says "space age" like a 14th century personification of the horrors of the plague.
Even the parody TV show Space Force was much more restrained in its use of the logo. Maybe they figured that people wouldn't find the show believable enough if they showed the actual uniforms.

Some firefighters I've seen wear t-shirts with an adaptation of the Punisher logo. Firefighters never struck me as vigilantes, but what do I know? AFFAB? No one says that.
Who needs so many spare communicators?