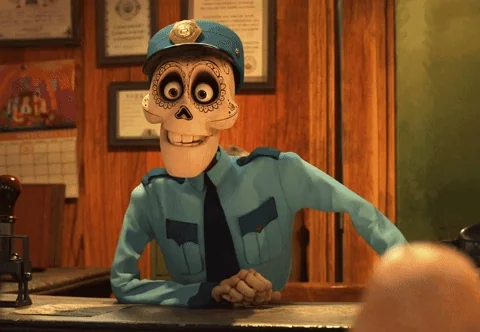 You had me at Space Opera.
What's next The Adventures of Luther Arkwright?
Hmmm… The attraction of the Incal for me was Jean Giraud's artwork. Alejandro Jodorowsky's writing leaves me cold.
Concrete could be fun, if the film matched the laid-back, humane tone of the comic. I would love to see a version of Fil Barlow's Zooniverse.
This is a good outcome, then. Giraud provides the design inspiration, Jodorowsky effectively does the art direction and world-building, and Waititi does the story work and character direction. It's worth seeing what emerges when everyone on the team is playing to their strengths.
Good point


I have been meaning to read this book.
Yes yes yes yes! It's such a bonkers book. I don't think the story is particularly gripping in its current form though. Taika is an incredible storyteller, so using the Incal as a framework and running with it sounds amazing.
I love Waititi, but can't stand Jodorowsky. I'm really curious how this will turn out. Maybe I'll finally be able to enjoy The Incal.
I just wish they would print more Moebius books. Most are nearly impossible to find. If this movie can push a reprint of the rest of the catalogue, it will have all been worth it.
I am totally on board with this. The Incal is one of my favorite books. I wonder if they'll pull from the sequels?
Wait, they're going to make a movie about incels? Oh, never mind.
Ok cool so I can just say stuff and it happens?
Can I see and hear or have the following things:
The top jackpot of Eurojackpot.

The Laundry Files movie or series

Elric of Melniboné movie or series

Animated Altan's Ada movie with Altan's style (and yes I do know about Ada dans la jungle (1988))
Live action movie of The Fabulous Furry Freak Brothers: The Idiots Abroad
And the rest of The KLF's Samplecity Thru Trancentral.
[Hobbles into peranimated frame with knees cowed and iPencil v1 in hand] But they come true on Color ePaper with only Bluetooth Audio connections at [checks pulse] midmarket price [zoom-in crash at an eyesocket]!
The attraction of the Incal for me was Jean Giraud's artwork. Alejandro Jodorowsky's writing leaves me cold
Couldn't agree more. I've got all the Incal books because I love Moebius, but I've never found them at all readable.
I'm surprised to hear Taika Waititi is a fan - damned if I can see what he's a fan of. Still think there's a good chance of an excellent movie though - Jeff Goldblum's court in Thor Ragnarok is like a dry run of what Incal could be.
I've been asking the wind for an Elric show since Game of Thrones ended. Apparently It's been shopped around but rejected for being too similar to The Witcher smh