It's hard to pick a favorite Cure song… but this is right up there…
And I'd say that the Top is their most underrated album…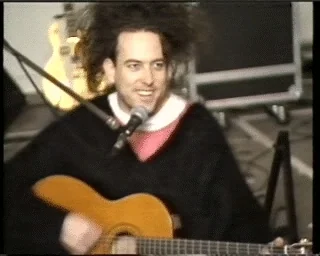 I saw this the other day. All perfectly valid choices. Sooo many incredible songs. Their entire catalog is a must own. The only Cure song I don't like is the Hendrix cover.
I couldn't possible pick a single best Cure song, but I really love this one:
There is that one album… you know the one… I will not acknowledge that album. It was not great. I tried several times, but… nope. Other wise, they have a solid discography, from top to bottom!
The Cure is one of those bands that I always hated, or maybe just hated to acknowledge that I liked them.
The angry teenage me listening to Minor Threat would dismiss The Cure, but the drunk 20-something me would dance to them at parties with abandon.
I had this on 7-inch.
But my fave, I'd have to agree with @Mindysan33, is Disintegration.
ETA: Had never heard of 'The Twilight Garden', but will now look it up so, thanks OP.
ETA2: Just youtubed it. Bloody brilliant, dreamy as hell.
also, it's apparently called 'This Twilight Garden', but forgiveness is abundantly yours for introducing me to a new and wonderful Cure track. ta
Come on, "Now That's What I Call Cure" is a great Summer time listen.
I really should explore The Cure more. I do enjoy all of their radio hits.
As well as this one from The Crow soundtrack.
Forever I thought it was only me who acknowledged the best songs from the Cure where the B-Sides!! I choked up when I heard Rick B's top choice as Twilight Garden - a song I dedicated to my wife over 20 yrs ago. Check out Chain of Flowers, Halo, Play and 2 Late and enjoy the genius that is Robert Smith and the Cure.
that was me, I actively disliked them - until a gal dragged me to see them live - one of the greatest shows I'd ever seen, before or after. Live Cure was slower and darker and just more beautiful than any of their albums I had heard. Won me over that day.
I prefer Kidz Kure, where they change all the lyrics to make them happy and non-threatening!
Like I said, it's hard to pick a fave, but that's definitely one of mine…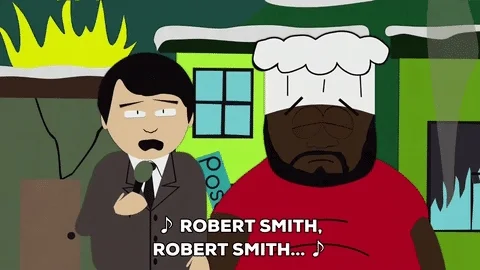 Anyway, in my house, we don't talk about THAT ALBUM. It's dead to us.
You joke, but consider the turns "Killing An Arab" has gone through.
The song was revived in 2005, when the band performed it at several European festivals. The lyrics, however, were changed from "Killing an Arab" to "Kissing an Arab". Smith added a whole new opening verse when the band performed it at the Royal Albert Hall, London, on 1 April 2006 as "Killing Another". The "killing another" lyric was also used during the 2007–2008. The band performed the song as "Killing an Ahab" with lyrics inspired by Herman Melville on 2011's Reflections Tour. During the band's 40th anniversary tour, the lyrics and title were changed back to "Killing an Arab".
---
ETA:
Took me awhile to remember that they performed it with Placebo.
---
Favorite Cure song… I guess I would pick "Doubt."
Nobody has "Fascination Street" down?
That is my jam.
WKQX put out an album where the only then-recent and live recording was "Fascination Street." That is a good one.
Yeah, super hard, so I can only do it if I brake it into more manageable bites like:
For me my fave Cure song would have to be A Letter To Elise:
Robert Smith's beautiful writing is something that the world needs more of, but sadly brilliance like that is so fleeting, and echo's Tryell telling Batty: "The light that burns twice as bright, burns half as long, and you have burned so very very brightly, Roy."
My fav cover of a Cure song would have to be 311 -Love Song from 50 First Dates
My fav off-brand Robert Smith song would be Junky XL - Perfect Blue Sky
That line: "hand in hand we slide below a perfect blue sky" is so perfect. ^____^