I saw some of these little creatures near my mother-in-law's home in Kawasaki city. It's a fairly well built up area, but there are pockets of woodland. I think they survive like urban foxes, snaffling food out of people's rubbish.
I knew there had to be a reason why they always gave this jerk an apron or pants. Cover your weird balls, Tom, there's kids around.

That scene makes my mind go to Southpark where Randy and the other dads were intentionally getting testicular cancer so they could get medical marijuana prescriptions: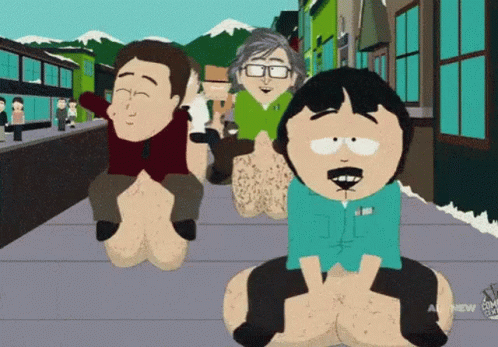 Gameshow host voice over: "Show them what's behind curtain number 1!"
I revisited this handsome fella near Shimbashi station when I returned to Tokyo back in November:
Fabulous craft beer place (IBREW) in the mall behind!
ETA: context photo from my previous trip for size (yes, that's sunburn - I'd just returned from Okinawa which in March is still fierce hot!):
Came here for the Pom Poko Testicle-Fu
I wanted to use this image in the story, but left it on the editing floor.

When looking over the different versions of Tanooki Mario over the years, it stuck me that each successive generation since Gen-X probably has it's own idea of what Tanooki Mario should look like:
This topic was automatically closed after 5 days. New replies are no longer allowed.