Zhu wore cargo shorts to a meeting with a VC firm called Geodesic, a blunder that he says resulted in the firm not investing in Iterable.
"cargo shorts"!? well yes, proper critical business decisions are made using only the most relevant of market analysis inputs ("Was he wearing them on his head, maybe?")
I think the point was that cargo shorts are so nineties, and he should have been wearing board shorts.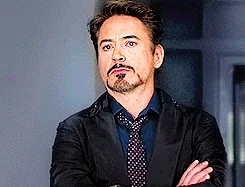 Such rebel, much wow.
Other things, namely - the talking squid extraterrestrial client in the room during the meeting
Oh, so John, Paul, George and Ringo can take psychedelics at work and are universally praised while this poor sap gets fired? Pfft.
He should have listened to some Eno to calm down first. That's what I used to do.
We're they from Goldman Sachs?
Struggling to find a connection between cargo shorts and "Eastern values".
I'll bet he got a hefty severance package, what do you think?
idiosyncratic CEO
Or, as I describe such founders to my clients, "the edgelord snot we have to sideline or pay to go away as quickly as possible."
Permanently mystified why people give a shit about my cargo shorts.
I'm sure I'd give you venture capital even if you wore them.
Reality is for people who can't handle drugs. He is clearly not aware of his reality.
I guess the point of this behavior is to demonstrate that your value is so strong that your non-conformity is worth overlooking. Jobs had his turtlenecks, Zuckerberg has his hoodie. There's also this idea that someone with actual technical know-how wouldn't quite know what the latest business fashion would be or appropriate boardroom etiquette. If you are actually calculating this, it is probably a difficult thing to do to find the right balance. Maybe a cardigan with a skinny tie would work better than cargo shorts?
It seems like the technology that Iterable is selling is mostly about producing spam. For that I'd think the more straight-laced, the better. Nobody wants someone wild and kooky helping them do something icky like making spam.
This dude is clearly a twit and firing was the right thing here most likely.
BUT buried in here is a good case that the variability and lack of QC in the black market could be solved by legalization and regulation. This stuff is potent at the microgram level, that cannot be easy to manage in your basement lab.
But it's so hard to wear out a pair of Tilley Endurables!
Was he responsible for calling the company Iterable? Because he should have been dismissed just for that. What an awful name, even for a tech startup.
this guy really should just have a one person business where he can do whatever he wants, microdose, wear cargo shorts, whatever. lots of those types of jobs where your quirks can be part of your success. just, you know, don't work with other people.