I'll probably wait to re-up Apple TV until late summer so I can binge some other upcoming shows along with this (final? perhaps?) season of Ted Lasso. A show I thought was going to be dumb, and based on the original ads should have been absolute dreck. Instead, it's right up there with my favorite comedy of all time, The Good Place.
Do you mean Keeley rather than Bex? Keeley is in the love triangle. Bex is the new Rebecca.
Roy Kent is totally wholesome.
Fucking fixed that for ya'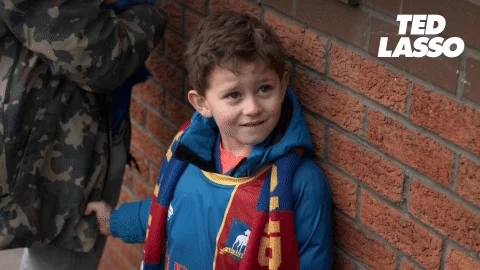 Which reminds me, I need to finish watching series 2.
Also Bret Goldstein's cameo in Harley Quinn's Extremely Problematic Valentine's Special was hilarious
I've been finding myself re-watching the darts scene whenever I feel overwhelmed by the depressing general rottenness of such a significant portion of the human race these days.
It's not on a constant loop, but it's pretty damn close.
This topic was automatically closed after 5 days. New replies are no longer allowed.