At least he'll have a newly monetized twitter to fall back on

Another case where Musk would really, really benefit from an editor. Can you imagine working communications for Tesla?
No, it is not possible to since, as Elon makes a big deal of, they HAVE NO COMMUNICATIONS GROUP! It's just him! On Twitter!
I have no why anyone takes this company seriously
We recently went solar and bought backup batteries. We asked about Tesla batteries. Our installer laughed. He hasn't seen one yet.
It's rather obvious that Tesla is not in good shape. When a company moves to a new state for whatever reason, odds are it is falling apart. Look at Boeing moving from Seattle to Chicago and South Carolina. It's not clear they'll even be producing commercial aircraft in ten years without a major bailout. When Tesla moved from California to Texas, it was an admission of failure.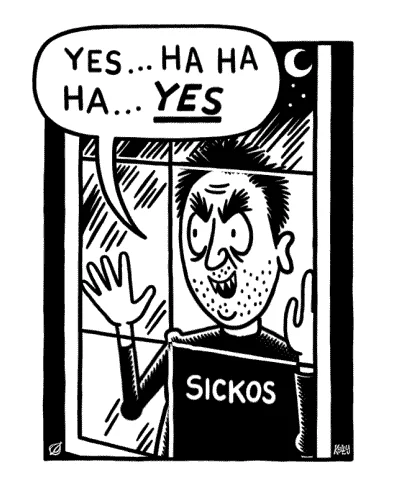 I feel for the people who believe in the vision enough to work for that bloated turd of a man and then get screwed.
We bought two inexpensive Chinese Powerwall clones last year and have another two on backorder. The two we have have performed flawlessly and have needed only one minor repair-- a poor connection to the external panel, easily fixed with a new lug. We just need more power; we've added more people and infrastructure, and have drained the two empty a couple of times.
The price was a third of that of the real Tesla Powerwall units. Note that this is in France. I have heard that so far, Tesla is having quite a bit of success keeping them out of America.
Musk went all-in on the 4680 battery and the associated structural battery pack. There were no other provisions for the Texas plant. Turns out those are harder to make than he assumed. That left Texas with no batteries for production. His only option was to use the older 2170's but that required equipment that was never planed on. It's not supply chain that took down the Texas plant. It was hubris and a lack of planning.
Maliginant narcissist says whatever is necessary to put self in best possible light at any given, of the moment, exchange. Full news at 11!
Tesla lawyers are, by decree of the SEC, required to review and, if necessary, edit EM's tweets before they go out. I'm guessing his unedited, unsent version went more like this: I, the world's richest man, am too big to fail. Government bailout… now!
How did this man/company make billions? Are there millions upon millions of Teslas on the road??
I'm fascinated by this b/c I want a Powerwall but the cost is extravagant. What is the brand or model of Chinese clone you obtained?
All the labeling just says "Shenzhen Electronics" which is apparently not the same as "Shenzhen Electronics Group Co Ltd." I'll get hold of the vendor who sold the system to us later today and see if they have any further info.
Apparently so - a couple million at this point. And since they go for $50-$150K, it adds up - the revenue last year was apparently more than $50 billion. (I guess sales have dramatically increased in the last couple of years.)
not millions upon millions, but getting close to 2 million:
more than 1.91 million vehicles since 2009.
more than 911,000 Model 3/Y units in 2021.
market value surpassed the trillion-dollar mark.
Elon Musk made an average of $383 million per day between April 2020 and April 2021
It's important to keep in mind that most of Musk's wealth comes from his ownership of Tesla stock, and that Tesla stock is terribly overvalued.
Checking YCharts, they list Tesla's PE ratio as 96.07 and PB ratio as 21.52, both of which are way too high. That suggests about 80% of the Tesla stock price is hype, based on impossible assumptions along the lines of every other automaker just giving up and Tesla making All The Cars.
When all new cars are electric Tesla will be just another manufacturer, albeit one run by an arrogant crank.
Arguably that's already the case in most countries
Elon "we'll coup whoever we want" Musk