Thermopylae, Texas style (to be clear, not a compliment).
Yay, @beschizza…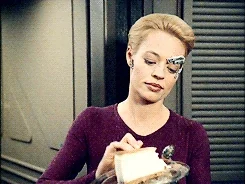 Thanks everyone! It's not my birthday!
EDIT: no idea why the cake icon is there, I never put my birthday in and now that I have, the cake is still there!
Remember, don't eat so much cake, you get'a stom-a-cake.
It's the anniversary when your account was made, which is the default unless you set it as your birthday…
Or an excuse to eat cake…
Using a long weapon in a confined hallway? Wouldn't have been my first choice, but I don't own an array of bladed weapons.
from 2014? so why post today? am i missing something?
Long weapon with a pointy bit at the end for poking would be the preferred way to defend a confined hallway; much better than any swinging or hacking weapon.
Also, as I watched this video, my thoughts went from "dude's a mall ninja" to "dude's really well-spoken and in control" to "is this a parody news video? Weird that there's so much footage of him" to "that's… actually some good form he's showing" to "Blood… still there?" to "headslap SCA. Now it all makes sense".
I think you're right that if the opponent is already at distance, a spear is a great weapon for a confined area. But the video says that when he first encountered the burglar they were "two to three feet" apart. If he hadn't happened to be choked up on the spear right at that point the burglar would have been way inside of distance. Anyway, this is definitely a cutlass situation, all things being equal.
EDIT: He does say it's a short spear…
My first option would be a door.
Right? I expected to laugh, but then saw that he actually can swing a sword properly and hold a spear properly and…OK, good on him. A Texan who doesn't own firearms–who'da thunk?
I don't mean to nitpick, but the station is KXAN. I know the A looks like an O in the video. It's the local Austin NBC affiliate station.
And no, I won't be breaking into this man's trailer anytime soon!
Kind of how I expected a Sweded version of Kill Bill to look. Three thumbs up.

This guy just lived what every SCA combat practitioner trains for.
The cake… is a lie?!





Investigating Officer, "Which spear did you use, sir?"
Homeowner, "Assagai I used."
The only way to safely defend a short, narrow hallway is with a domesticated gelatinous cube.
I wouldn't personally call that swinging a sword properly

It might be an SCA method or derived from European traditions, but that's most definitely not traditional Katana handling. He has his hands reversed at one point…
(Source, I practice Iaido and study Japanese swords to the point of being quite annoying

)
But yes I am also quite suprised to hear of someone not shooting in Texas. Luckily it sounds like the invader survived.
Also how long after the event was this interview? I feel like getting blood off my door would have been a pretty high priority.
Dwarf in the the back: "I fire my crossbow!"