Why, though? The linked article doesn't say.
Must be a rookie reporter. Anyone with a year on the job would have asked and reported the response if only to say there was no answer forthcoming.
Had to burn the devil out of it?
A respectful cremation is actually one of the traditionally acceptable ways to dispose of an old Bible, much like the accepted way to dispose of a U.S. flag. That would fit with the choice of doing it early on a Sunday morning.
And in Texas, no less. I would think, as another Bible-belt resident, that it would be one of the very first questions on your mind. Gotta keep an eye out for those Satanic Pedophile Libruls.
Could maybe be obvious to the locals so they didn't ask?
Could be. Or maybe they just didn't think the answer was material to the facts of the story, which was really about the fire and it impact rather than the intent of the burning.
I suspect that if the answer was something like you suggested, then they wouldn't report it because that would make the story less titillating, and certainly we would have never heard about it. "Local Woman Burns Down Two Houses with Incinerator Accident" won't get you past the township ad sheet.
Your explanation also explains the next issue, which is if you're just torching a bible, Jimi Hendrix-style, even the Biden Family bible isn't going to be a threat to local structures.
Something, something, mysterious ways…
If the headline read "Woman burning some old papers causes hers and neighbor's homes to catch fire" I probably wouldn't have clicked through.
To be fair, it has been a bit chilly there of late.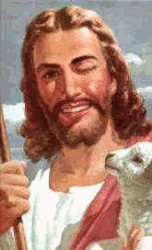 Stop it Jesus, I'm married.