Don't forget Christina Ricci…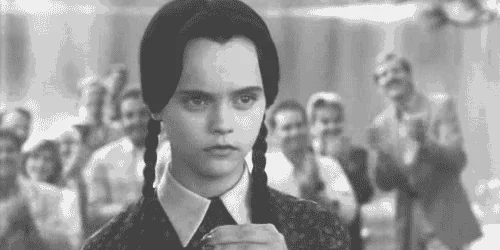 I did not expect to like the first animated film but my daughter LOVED it and wants to wear matching Wednesday/Morticia costumes for Halloween. She does love the Christina Ricci version as well.
Perhaps a sardonic nod to the art of the creator, Charles Addams (note the double 'd')


fun fact: Thing T. Thing was meant to be connected to a body too horrible to see, (so "Thing" was thus evocative in suspense) - only later depicted as …chopped? off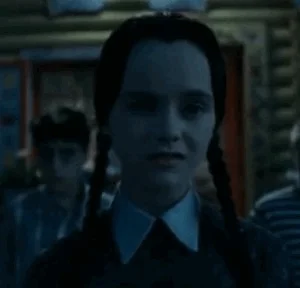 My daughter loved the first animated film. While she doesn't care for the 90's movies, she is fascinated by the original TV series. Not going to discourage that.
I gotta save this gif for my daughter, she's only 6 and already dealing with some mean girl shit at school.
Your little PurpleFlower is getting the full accompaniment of Papasan good vibes being sent to her this very instant. I detest bullies, they are all cowards. Hope your munchkin is OK.
Even as a wee child, I enjoyed watching the intense loving relationship between Morticia and Gomez (in the TV series). It warmed the cockles of my heart, as they say.
Is 'cockles" a derivative of "cocktails"? That would be awesome.
"Cockles" derives from a French word meaning "rounded like a shell" which relates to the rounded shape of the atria and ventricles of the heart. The mollusc also derives its name from a French word for "rounded like a shell".
So no actual booze is involved? Shame…
I have an opinion about this!

Yes? And?

This topic was automatically closed after 5 days. New replies are no longer allowed.