& @docosc I hereby formally submit that I was completely wrong.
Biden's Next Chief of Staff Is a Disaster in the Making
On Sunday, multiple news outlets announced that Zients was about to be tapped to be the new White House chief of staff, replacing Ron Klain, who has announced that he is stepping down….

With limited legislative possibilities over the next 24 months, Biden can only attain populist bona fides against populist wannabes Ron DeSantis and Donald Trump by unleashing the executive branch against corporate miscreants. Unfortunately, many of the most promising targets for Executive Branch scrutiny are industries Zients has gotten rich from, including private equity, health care, and Big Tech. Will Zients turn on people like himself, or will he acknowledge implicitly that his riches came at society's expense and unleash the Executive Branch to enforce existing limits on corporate greed stringently?

If appointed, Jeffrey Zients will be the White House chief of staff as Biden gears up for reelection in 2024. The strongest case against Zients is a simple political one. How will Biden be able to present himself as the champion of working Americans when his chief of staff is a plutocrat whose companies have a reputation for preying on Americans in moments of medical emergency? Zients would offer an irresistible target for Republicans. His elevation to the post of chief of staff is an unforced error.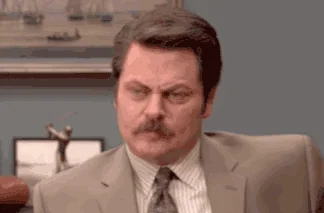 Cross posting from the coronavirus thread. Maybe I'll just bookmark the White House website for future reference.
Maybe looking and acting like ole Uncle Joe confuses people on both the left and the right into underestimating him?
HCR is cheering about its accomplishments today to her many thousands of daily readers:
The caveats about the need for legislation explains why HCR pointed out Biden is going on the road to raise awareness and get enough Congressional support to gain more funding and oversight for these initiatives:
Also,

on this one:
Butbutbut, what do the real people, you know, fascists, think? Why will no one consider the fascists? (/s)
Well yes, it is a good idea to "respect" the U.S. when its corporation-serving imperial bludgeon is in firm hands again.
"The strong do what they will and the weak suffer as they must."
I guess they didn't poll Yemen?
…as most of the world has returned closer to normalcy
Citation needed.
Yeah, good luck with that…
Gigi Sohn is gay. She's also a highly qualified nominee for the Federal Communications Commission (FCC) with decades of experience as a public interest advocate working on issues of affordable broadband access, net neutrality, and closing the digital divide. More than 375 organizations, companies, elected officials, and local governments have voiced their support for Gigi Sohn's confirmation as an FCC Commissioner.

Gigi's sexuality is no secret. She's been out and proud for decades and entered a civil union with her wife in 2007. When she was nominated, organizations like GLAAD and the Congressional Equality Caucus celebrated the historic nature of the pick: Gigi is the first openly LGBTQ person to be nominated to sit on the FCC.

But while deeply controversial nominees with massive conflicts of interest like Ajit Pai and Nathan Simington sailed through Senate approval, Sohn's nomination has languished for more than two years. She's been the target of a coordinated, dark money smear campaign. Republican-aligned think tanks have labeled her as a "leftist" and a "radical" despite her years of nonpartisan public service. Telecom funded astroturf groups have flooded the airwaves with misleading ads about her.

But now right-wing news outlets, emboldened by the Internet Service Provider-funded smears, have crossed the line: They've launched a new round of blatantly homophobic attacks on Gigi that recycle QAnon and extreme right tropes conflating LGBTQ identity with deviance and predation.