This was also covered in a recent Futility Closet episode if you want to take a listen

17 beers a day? How could anyone survive?
(Remembers living in Germany at 18 years old)
Oh, yeah.
Although it's not mentioned in the story I'm guessing that Here Kreuz was a big Karl May fan (though not as big a fan as he was of beer).
Kreuz, who typically enjoyed drinking 17 beers a day
Ja, das ist fantastisch! Er ist ein guter deutscher Junge.
Reminds me of the movie "Bagdad Cafe". That said, San Francisco is famous for its indulgence with slightly loopy eccentrics like Emperor Norton, or more recently Frank Chu, it's nice to see the good folks of Maine have the same warm-heartedness.
Imagine some anti-Erwin in San Francisco, who thought he was in Bangor…
That town in the desert of Cali. is not far from here, it really looks as it was in that movie. Big shout out to Marianne Sägebrecht & Jack Palance. I dearly love yarns like this.
Oh, and they amazing CCH Pounder CCH Pounder - IMDb an amazing actor.
Oh, and they amazing CCH Pounder CCH Pounder - IMDb an amazing actor.
Agreed. She has easily the best performance in the movie.
An episode of Futility Closet also had a puzzle where an American tourist ended up in New Zealand instead of Califorina because (spoiler) he misheard "Aukland" as "Oakland."
I'm gonna go out on a limb here and assume that he spent much of his time in Bangor urinating.
Sadly I got that lateral puzzle nearly instantly due to an episode of "Full House" I saw in my childhood.
Back in the late 80s we were sitting around trying to figure out how to get an award winning America's funniest home videos. And this is the gag we came up with. We dressed and friend up in travel cloths and an air France ticket sleeve in her front pocket and a beret. I got up on the upper level of the Seattle Center food court and we wired her up with a wireless mic we rented tied into my VHS camcorder. She would then go up to people asking if they spoke English and asking directions to the Eifel tower, Her back story was she was from South Dakota and it was her first trip to Paris she had a connecting flight from SD at SeaTac but she thought she was already in Paris. I had the third person running after our surprise guests to get releases signed. Most folks were cool and thought it was funny. IIRC we stopped some SPU prof and he was all indignant and refused to sign our release. Screw that guy. I wish I still had the footage we edited together. It was pretty funny. And no we never heard back so no 10 K for us.
As someone who got mixed up in Team USA bicycle time trials once while riding cross-country…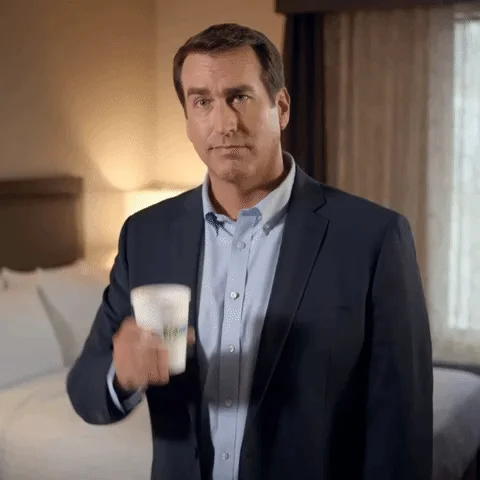 Came here to say this. Not the last lost tourist. this was in 1985.
Shouldn't the difference in ticket price been a clue? I mean, I once booked tickets going from Chicago to Rochester MN instead of Rochester NY by mistake, and I did notice the flights were much cheaper. Managed to not go to Minnesota, but still missed my aunts' funeral.
I kept thinking this was going to be a story about the Trump presidency…

.
Nope. This guy pays his taxes.

I once bought a ticket to the wrong Bloomington. It was for a work trip. It was a mess. When I landed and realized my mistake, the rental car places had none available, so I had to hitch a ride into town with my suitcase, rent a car, then drive 5 hours to where I was supposed to be. I was speeding, because, annoyed, and got pulled over and ticketed. Crummy way to start a work week! Sounds like Kreuz had a way nicer time of it. Maybe he's onto something with that 17 beers a day habit…