It'll also appeal to the MAGAt fans of Russia.
Oh man, you left out the best selling Mag-A-Matic!
I'm surprised that they didn't go for a clawhammer.
"When All You've Got Is A Patriot Hammer, Every Problem Looks Like It's Woke."
The flag should never be used as wearing apparel, bedding or drapery. It should never be festooned, drawn back, nor up, in folds but always allowed to fall free.

The flag should never be used for advertising purposes in any manner whatsoever.
Just 2 parts of the US Flag Code that MAGAts violate on a daily basis.
Anyone have a Canadian link?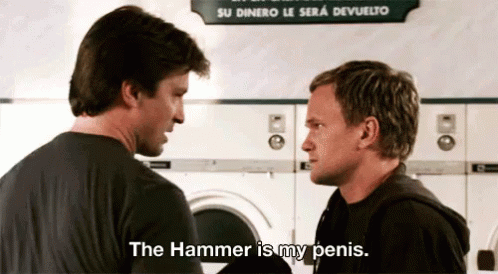 I saw an ad or a Trump Teddy Bear and it read like a fake ad, but was real.

If the only tool you have is fascism, every problem starts to look like a nail.
If your penis is red white and blue and it's not a tattoo, you should probably see a doctor.
Seriously? Nobody ever knows what I'm talking about when I mention that.
This topic was automatically closed after 5 days. New replies are no longer allowed.