They had me at Nancy Reagan High School
This is, of course, a direct rip off of the long lamented "Adult Wednesday Addams" series on YouTube by comedienne Melissa Hunter:
Sadly, they received a cease and desist from the foundation that owns the Addams Family rights, so there's only a handful of episodes, and you might have to search around a bit as they tend to get taken down now and then.
You mean by being two things that are based on the same source material and therefore have some elements in common?
More like her series came out ages ago and likely directly influences this series (after she received a cease and desist). There is a long history of large production companies ripping off small creators after all, so it's more than just a probability, but a strong possibility.
However, actually working with the Addams estate or whomever now owns the rights to the work is a gating factor.
I mean true enough, but certainly Adult Wednesday Addams could very much be covered under parody. Plus, it would have been easy enough to develop what she'd already done and give some support to developing artists, rather than just pulling the rug out from under her and give it the people who have already clout in the industry.
I would hazard a guess that "portraying the recognizably same character by name but older" is not such a creative maneuver or unpredictable place for a very active franchise to have headed that this content producer should have expected any different from the Tee and Charles Addams Foundation.
Sure, Hollywood sucks but I think the complaint here is just adjacent to that and not symbolic of a wrong Hollywood commits – unless it is forcing legacy rights holders to beat down other small creatives to protect themselves from Hollywood stealing from them too.
Maybe, but with just a trailer to go by, it seems like it's just being assumed to be the case.
Given how often this happens in Hollywood, I'd guess it's highly likely.
This looks like fun.
I had the first laugh at Nancy Reagan Highschool.
She's way too conventionally attractive. Those pouty lips give her more of a Sexy Wednesday Addams Halloween vibe.
A lot of toxic fans (of course this franchise has its own toxic fandom) are complaining about the casting of Luis Guzmán, but he looks closer to the cartoon source material than either of the other actors who portrayed Gomez.
Some of the most overtly racist reactions were along the lines of "why did they make Gomez a Latino? It's Hollywood wokeness gone mad!"
Gomez.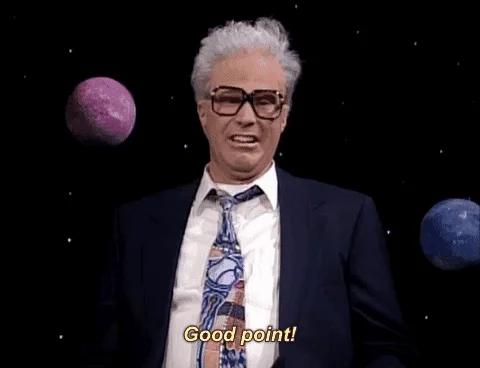 Well, she is Morticia's daughter, after all…
The full trailer didn't seem much different from the teaser trailer. Still looks like it will be a funny series though.
I was always an Addams Family fan. The Munsters were more lighthearted and peppy, but the Addams were creepy and odd.
One long ago Esquire Mag issue featured a droll "Nerve vs Gall" comparo list. On the list, nerve was assigned to The Addams Family, while The Munsters got hit with gall. Regardless of the sketchy parameters of those labels, I agreed:
Addams Family


Munsters

Guzman and Zeta-Jones. The last time I saw them together was in Soderbergh's Traffic.
I'll check it out. I wasn't swayed by all the people saying one second of screen time in a teaser was enough to see that Zeta-Jones and Guzman had absolutely no chemistry, what were they thinking, and I think this trailer justifies my stance. It doesn't look like they're dumbing down or softening the Wednesday character, which is my biggest fear with any Addams Family vehicle. She's not being made into a Manic Pixie Dream Girl. She still looks to be a Maniacal Pessimist Demon Girl, as she should be.