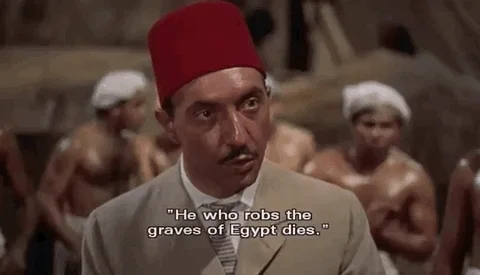 Why these canopic jars are really quite delightful!
Much better than Yankee Candle.
Do you want the mummy's curse? 'Cause this is how you get the mummy's curse.
Ah, technology!
Back in the Old Days:
Explorer 1: G'wan. Smell it.
Explorer 2: Oh, hell no! You smell it!
E1: I have a cold & can't smell anything. Besides, I'm in charge.
E2: I don't care… Hey!.. Joe can do it! He's just a grad student!
etc…
But the jars smelled sweet. Shouldn't we be talking about the Yummy Curse?
Or food poisoning. I mean, check the freshness date.
my first thought:
oh jeebus barking craps! don't put your nose in that!
This topic was automatically closed after 5 days. New replies are no longer allowed.