I made it to yesterday before failing the implicit "Wham! Last Christmas" challenge. A record for me, but I had to go out.
For me, it's that Paul McCartney Wonderful Christmas Time… I was listening to Fresh Air on Wednesday while making cookies, and she had Questlove on with a Xmas music list… and he apparently loves that song, so they played it!

I'm not a fan…
The drum machine on that is a crime against humanity. Almost as nauseating as the piano sound in John Lennon's Imagine. Shudders.
Last Christmas has a drum machine? I've never listened long enough to notice.

I was winning until BB posted the Grace Jones Pee Wee's Playhouse appearance.
Whamaggedon is still a threat tho!
Yup; I got sent to Whamhalla about two weeks ago while I was doing my normal shopping; didn't even make it in the store, it was being played in the parking lot.
Linking to Grace Jones is always helping. Always.
Last December one of the DJs on UK's Planet Rock played just the opening few bars to mess with everyone.
Have to respect evil like that.
It's a tie for me between Last Christmas and Wonderful Christmastime. I hate them equally.
I actually do not mind Last Christmas, honestly! But apparently even Paul McCartney hates Wonderful Christmastime! But I guess at least Questlove likes it!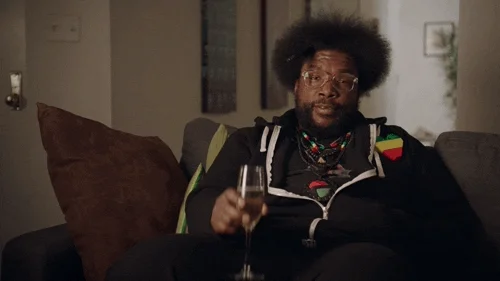 So, instead of a Rick Roll, I assume we'd call that a Drum Roll?