I think a lot of that is due to concerns about healthcare infrastructure. One bad storm and the hospitals there would be completely packed for weeks.
Ok, once the power grid and hurricane issues are resolved…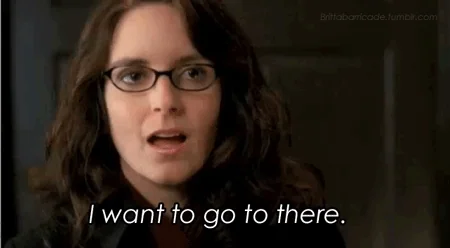 Agreed. They don't have the luxury of turning it into a political issue the way the Know-Nothings in the mainland U.S. do.
It's nice to see there was at least one emergency situation in which the Federal government supplied PR with the resources they needed.
I highly encourage you to do so. It's a gorgeous place. Assuming you aren't going to go deep into the island, it's also very easy to drive around. There's 3 main highways called, 1,2,and 3. One goes east around the isle, one west, one roughly down the middle.
Once you get a bit off those roads, it can get interesting, but still very awesome.
Unpossible. Didn't Preznit Tromp say that's one of those shithole countries?
What, do they not get Facebook vaccine misinformation and conspiracy theories there?!
Joke's on him as he didn't have any kind words to say about the President of Puerto Rico.
Spoiler: The President of Puerto Rico was Donald Trump as that is a US Territory.
Dude, even Cuba is more vaccinated than mainland 'Merrricaaaaa. Even Brazil with the infamous Bolsonaro is more fully vaccinated than Alabama and Texas. Search for "ourworldindata"
That's incorrect, the federal government neglected us, as is tradition. We, the residents of Puerto Rico, only survive through solidarity.
We displayed no tolerance for tourists attempting to Karen their way to FB likes, joder, averigua
We do, but that mis-information only affected the homeopaths and independinistas. Fox news doesn't broadcast in spanish (when the power is on) Trump is only loved by the bitcoin parasites and islands have a long history of dealing with pandemics.
If only the colony's owner would stop shipping in plauge rats and lift the oppressive sanctions on trade.
I think this overlooks Native Americans who have the highest vaccination rate, overall.
Back in August, the Navajo Nation was reporting 70% double-dose vaccination. I wouldn't be at all surprised to see them outstrip PR.
It's a amazing what you can accomplish when you treat a pandemic like the public health issue that is it, rather than as a political-affiliation tribal membership test.
Incredibly, France has vaccinated 86% of people over the age of 12 despite having some of the highest rates of vaccine hesitancy amongst wealthy countries. It wasn't like that in the spring – the "health pass" mandated by the government to go to many public spaces (even outdoors) has worked wonders.
Meanwhile, there are weekly protests by people who feel their personal freedom is infringed by this mandate, and I can't help but wonder where those people were back when anti-terrorism measures meant we had to submit to an intrusive search of our personal belongings just to enter a shopping mall or the building where we work…
Those protests exist in other countries, too. They must be a much smaller number of people, but it seems the United States is not alone in that sort of stupidity.
This topic was automatically closed after 5 days. New replies are no longer allowed.