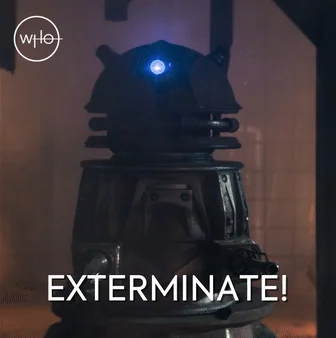 j/k
There's a picture of them in the link. They don't look like ferrets to me, not that I'm an expert. I love mustelids, though. Cute little buggers.
Ferret-down-Trousers sounds like it could be the name of a town in the UK. Somewhere between Stoke-on-Trent and Sutton-cum-Lound.
Has anyone ever seen or videoed ferret-legging? I always assumed this was a made-up story by Stephen Randall Glass or one of his ilk.
I was gonna say "apart from that one Martian invasion", but apparently it's Horsell Common that features in War of the Worlds.
Google has a couple results with the same Mandela effect though, so I guess Horsham isn't the most forgettable location in the big green quaalude of Surrey.
Sylvester McCoy is often reported to have won some kind of competition to put ferrets down his trousers before becoming Doctor Who
How do you tell the difference between a weasel and a stoat?
A weasel is weaselly recognized, and a stoat is stoatally different.
"The Mysterious Mustelids" is the name of my Scooby-Doo knockoff cartoon.
Winner: Least Glamorous Sport.
Horsham, England, where nothing ever happens.
A group of animal rights activists went in and set a load free. They have been in Horsham ever since."
Ummm…
Also:
Link does not one-box properly - here's an overview:
William Cobbett spent a lot of time riding to and from Horsham researching agriculture.
… a "stoat" sounds like the most English sort of weasel to me