Decades of justifying and using the exonerative voice for cops killing at home has that effect on the editorial style it seems.
Whomever wrote that first sentence in the Jan 2022 headline should be flogged with the Sunday paper.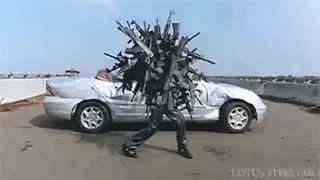 If rioting can erupt, gunfire can unfold. The real failure is the Times' reluctance to use words like "kill" and "murder".
It seems everyone hates the New York Times.
No points for active voice!
"The New York Times is seemingly hated, possibly by everyone."
The text is so absurd "gunfire by British soldiers unfolded"(!!!) that I suspect we can blame this one on someone just being generally incompetent. Some intern is about to get chastised, methinks…
Well, remember the New York Times is not supported by subscriptions alone, but makes up the bulk of its revenue from advertising. Assigning blame, using words like "kill" and "murder" makes some people feel bad, guilty, or embarrassed, and they won't look at the advertising or view what's being advertised in a good light – so just change the words a bit, spin a different angle on it, make it seem less evil and depressing, and your true market, the people who pay you for eyeballs, get happy and give you more money. Nobody looses, everyone wins! /s
Then they need to drop the pretense of being a journalistic outlet and admit that they are a corporate mouthpiece.
That's not a malapropism. It's terrible writing and syntax, but not a malapropism. But aside from that the text also reads, grammatically, that the gunfire later became known as Bloody Sunday. jfc, nyt.
Considering the paper was founded, in 1851, as a publicly traded corporation run by the same family that runs it today, I don't see how it could have ever been anything but both a journalistic outlet and a corporate mouthpiece. I don't think, from having read decades of their editorials and content, they've ever pretended otherwise.
They very much position themselves as the standard bearer of journalistic integrity. If advertising is shaping their content, then they've failed at being an outlet than can be trusted to be objectively reporting the news to the public.
A glimpse forward to March

Armsigami: the ancient art of gunfire folding.
If you've ever wondered why "Fucking NY Times" is a dedicated discussion topic; it's shit like this.
The Gray Lady has fallen and she can't get up.
This topic was automatically closed after 5 days. New replies are no longer allowed.