Even assuming that she drove round-trip to each event from her home in Silt, Colo., without connecting events that were close together, the analysis fell about 9,000 miles short of the nearly 39,000 miles claimed. The coronavirus pandemic also shut down several months of the 2020 campaign.
That's some serious padding.
Oh well. I am pretty sure the tape wasn't disclosed by one of the customers of her restaurant who ended up with food poisoning or one of the teenage girls her husband exposed himself to.
After trying its experiment, the GOP establishment is again taking a firm stand on insisting that its fascist and white supremacist candidates don't say the quiet part out loud.
why piece-meal it? can't they do this to Boebert, Greene, Hawley, and all the other awful people at the same time?
If they get rid of ALL the Republicans, what Republicans would run the PAC???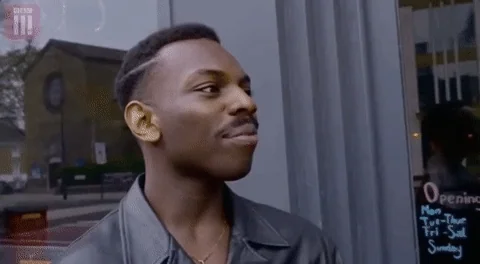 Her defense will consist of videos documenting 9000 miles traveled doing donuts in parking lots.
They actually do the republicans a favor with this.
Bobo is nuts and ultimately people like her and MTG will pull people away from the republican party.
True to an extent, but that was my (and other people's) initial thinking on Trump, that once he'd demonstrated his incompetence, his influence would wane and the country would tilt liberal since he was such a bad idea. I now think a Rubio or Kasich or Jeb Bush presidency would have been better for the world and the country. The slightly lesser evil, even if more competent, is less evil.
I suspect that the GOP ratf*ckers ar focusing on one extremist at a time to refine their methods and also fire warning shots across the bow. They won't go after fascists like Hawley and Cotton (and, in the dark future, Vance) who know how to dog-whistle, but it will be interesting to see if they move on to Gossar and Gohmert once they finish with Boebert and (presumably) EmptyG.
True.
Although from what we've seen so far for Trump endorsed people on ballots, it's not gone well for them.
This timeline… I want out of it.
Exactly. Putting extremists in office doesn't alienate people from the party so much as it just shifts the Overton window.
Even Republicans who don't care for the shenanigans of Trump, MTG, Boebert etc. can assure themselves that their favorite Republican politicians are reasonable centrists by comparison even when those Republicans are supporting draconian/extremist policies.



"I will put Nero on the throne. People will be so sick of him they will clamor for a return of the republic"
"Hitler is a nut. He will be easily controlled by the ruling Junker class"
"Trump will drive voters away with his antics, Hillary is a shoe-in"
Which right now is somewhere between Weimar Republic and Gilead
News source is the Daily Fail, but my guess of doing donuts may not have been far wrong. She was offroading and hit a rock wall, her sister‐in‐law lost teeth in the accident, her son was in the car. Boebert begged her to hush it, her MIL apparently talked to the Daily Mail.
Lauren Boebert Left Scene of Off-Roading Accident
"My dog ate it."
"I left it in my other pants."
"I forgot it at the office."
"The check is in the mail."
"It was like this when I got here."
This topic was automatically closed after 5 days. New replies are no longer allowed.