That was fun and fascinating, thanks for sharing it, Rusty. I loved his low key presentation style. Reminds me of my second oldest son, but that's probably because they share hat styles and scruffiness levels.
Jim Harrison wrote two novellas; the Beige Dolorosa and the English Major; in which the protagonist's went about renaming all of the state birds. Like Harrison, I don't blame the birds for this, but society.
California represent! Our birdy has a little flag on his head and crosses footpaths in groups like a tiny crossing guard. You gotta admit that's adorable.
These birds are literally everywhere here (not in California). They're such hilarious birds. I've seen them crossing streets at crosswalks and intersections properly, when the light tells them to go.
That Kansas Meadowlark says, "Fuuuuccckkkk yyyyoooouuuu!!!"
If your state bird is garbage, you really do have a problem. I mean, not like Maine (or Minnesota), where the the state bird is the mosquito, but a problem.
I thought Maine's state bird was the black fly.
He had me until "groose".
No need to groose aboot it.
It seems like his only problem with the New Hampshire state bird was that Maine didn't have a better option.
The first time he mentioned that bird, I heard him say 'greese' as if it were the plural of grouse. Weird, wrong and idiotic. Later on he also said 'groose'. (Maybe he thinks the male bird is 'grander'.)
"How do we get to where half the states pick the same bird?" THEY DON'T. They don't pick the SAME bird. Over half the states pick a non-unique bird - i.e. a bird also picked by another state.
@orenwolf - a new instance of post's comments link going back to post. Had to go to BBS and search to get here.
Brilliant!
Um, but is that actual Canadian pronunciation?
Supporting a video essay about state birds by use of uncanny nightmarish graphic "humanoids". That's either genius, or simply a function of what the producers were capable of achieving. Either way, it works for me.
I lost it when he said, "… and California has a quail that looks like California birdsonified." then did the fat-boi zoom in.
There is very little I love more than something humorous presented in a quiet deadpan. I also love when narrators leave in little moments of themselves chuckling at their own material, like when Jam2go laughs at one state's selection for (checks notes) their official state gun.
He also mispronounced "Hialeah".
I think states should pick birds that can be a focus of a conservation program. (I see the cardinal every damn day.)
That was hilarious, but the true state bird of New York is a hand gesture.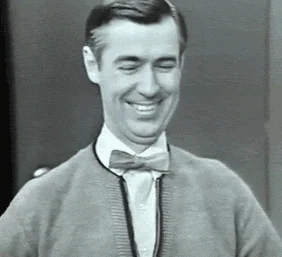 Unfortunately I think it's shared with about half of the other states, so it also fails to distinguish.