Another prequel, huh?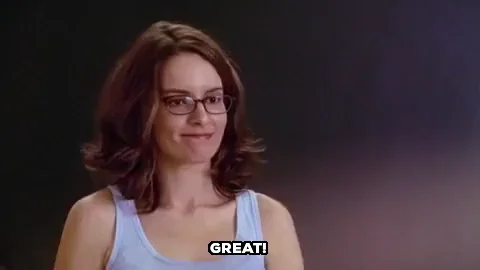 Shame we already know how it all turns out.
Does anyone else wish they had given the show a different name? Every time I see it I have to take a moment and remind myself that it is not about a planet full of ewoks
This is just the first in a trilogy of prequels; Andor, Nand, and Xor.
Eventually they'll work up to how Nando Calrissian cornered the market in space chicken and why he still hasn't forgiven Han for dumping all that spice.
i think it looks great. my first thought was "this looks like nothing i've ever seen in Star Wars before," and that's exciting.
I mean, have you had unseasoned space chicken?
Who? I saw that movie but have zero recollection of this character.
Maybe we'll get a chance to see Andor on Endor before he meets his end…or?
Looks interesting. I like the contrast of the slick empire and the gritty band of rebels. Looks like new worlds and new characters to discover. I really hope they are taking care to craft the stories. They don't all have to be perfect, but like The Clone Wars had some ups and downs, but over all had good stories. I hope they are taking care with these news series and not just churning things out because they can.
I mean, we know how WWII turned out, and that didn't make Saving Private Ryan any less compelling.
If it is a good story, we will reacquaint ourselves with Andor and meet new characters and root for them to succeed and morn their losses.
I mean, I admit I don't remember the character names well in Rogue One, even though I have seen it 3 times and it is the best of the new movies. But he was the rebel spy who joined Jyn Erso for the mission to extract the designer of the Death Star and later the plans.
I doubt it… I think Endor is some remote area that no one really went to, hence why they were building the Death Star II in secret.
It's like some guy named Farris, never having anything to do with Paris.
"Oh, that spaceship is crashing! but I'm gonna look at the camera instead."
Do they not have video assists to watch for this sort of thing? Way to go kid, took the piss out of the scene entirely.
Yeah, but I can never pass up the option for a terrible Dad Joke (™).
Donnie Yen is the one I remember from the movie. He's historically said he'd be open to returning to it, he's not listed in the cast. But (spoiler) neither was what's his name in the other thing.
Chirrut Îmwe was a great character but my impression was that he spent his life at Jedha and there was no indication of any interaction with Andor before the events of the Rogue One. Maybe they can find a good way to work him in but might be difficult to do so without it feeling too forced.
It would help a little if they used his first name: Cassian as I'm fairly certain they didn't constantly refer to the guy by his last name in the movie. I'd say the other way to refer to him is they guy with the reconfigurable blaster pistol that could be changed into a rifle.
Under-rated actor.