bah. being a smaller person, i usually have no trouble sitting in the middle seat. and if someone on either side wants an armrest (or hell, both of them), i'm not fussed. just let me listen to my music and read my book in peace.
Is this not what winds up happening anyway? I usually sit in the aisle and cede whatever right I have to the middle armrest immediately.
When seated in the center, I'm just as much inclined to raise both of them and leave them unused. That way everybody gets a little bit more space.
Yeah, no. For the most part I want those armrests there to protect me from the other people's arms wandering too close to me, or their shifting around to try and sleep in my personal space.
Aisle seat: Cart target
Middle seat: TWO groping hands inbound OR everyone else's shit moving toward my lap
Inside seat: rest against the airframe and keep my distance
Bonus: on the inside seat, everyone's drink/food orders don't spill/drip/etc. on me en route.
In my experience it does. It's one of those surprising moments of human civility that sometimes emerges under less than optimal circumstances.
I agree on that one, though sometimes even resting against the airframe won't protect you from the person in the middle seat.
The last flight I was on, I got the window seat, and a woman sat down in the middle seat, and promptly fell solidly and deeply asleep. That wouldn't have been bad, but her neck and shoulders appear to have been connected on some sort of ratcheting gear system, where as her head dipped down, her arms cranked up at the shoulders on both sides, with her lower arms and hands dangling freely from her elbows across the chests of myself and the person in the aisle seat. This was abrupt enough that it knocked the glasses off of the person in the aisle seat, and smacked me in the ear as well. Both impacts were met with light snoring from our middle seat companion. I tried pushing her elbow down, and out of my space, which had the weird effect of forcing the other elbow down and her neck back up (ratchets and gears, right?) - but she was still snoring, now with her mouth hanging open, and her rolled-back eyes partly open as well. It was … not an improvement. And as I slowly released her elbow on my side, her head went back down, and the other elbow went back up. For nearly the whole 8 hours.
Lucky you, I have 52 inch chest & the arms to go with, travel on the flying shiny metal tube sucks for large folks. Don't even get me started on the leg/foot room [size 11.5 shoe] or lack there of.
@Franko just let me listen to my music and read my book in peace.
Now that right there, is rule #1, I can get through any BS with rule #1 applied successfully.
I am thankful that i'm fairly average sized, though flying in economy in certain airlines i still feel cramped and like i can barely sit comfortably in the middle seat and i've had to spend the entire flight with my arms as close to my torso as possible. Can't imagine it'd be comfortable on any level for anyone larger than me
I totally dred air travel, PTSD alone makes it near unbearable, but add the size restrictions, and we have a recipe for Papasan melt down. Not pretty, the last time the flight person let me hide in the bathroom, bless them 100,000 times.
Have you considered traveling via hot air balloon?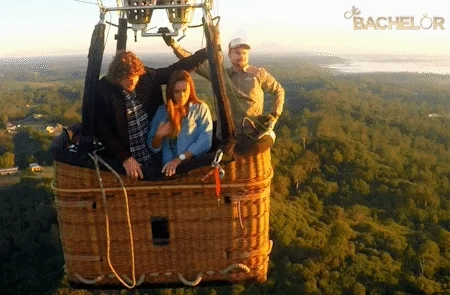 as a fat guy who flies southwest i pay the extra fee to board early so i can find that perfect window seat that allows me a few extra inches to shimmy over so as to not over-crowd my middle-seat neighbor… and it's usually over the wing. that far armrest that is "mine" is nothing to me but a hindrance that I dearly wish i could lift up and out of my way.
and i suppose my self-imposed scoliosis limits just how much of the middle arm-rest I use. best are the days when another fatty sits in the middle and we agree to "the blending" and move that damned thing.
I don't know about Southwest but many airline seats have a catch/latch under the "unmovable" armrest that allows it to be lifted up. It's there to facilitate cleaning and retrieval of dropped objects. Have a look next time you fly.
thank you. i haven't checked in years… and since i have a host of trips coming, let's hope

it's one of the things i appreciate most about being a smaller guy – planes? plenty of room for me, i get to even stretch out my legs! most cars are the same, too. sure, i gotta ask taller people for stuff off the higher shelves in grocery stores, but i feel it all balances out.
Any guidance for when there are only two seats together? The guy next to me on my flight last night took over the middle armrest. Didn't mind too much, but curious.
I usually go for the window seat and am happy to cede the middle seat armrest. Bathroom break before I board, no one trying to climb over me mid-flight, enjoy the view while I listen to noise-cancelling headphones (passengers, what passengers?), and deplane in relative chill after my aisle-mates since my own need to skedaddle is generally less.
Not a rule, but what I consider a best-practice: whenever you have to get up to allow an outboard passenger to get to the aisle (disembarking or toilet break), if possible, flip your inboard armrest up using the secret button in the armpit of the armrest for easier exiting.