Yeah, we were all still reeling from the trauma of Large Marge.
Still one of the scariest scenes in any movie!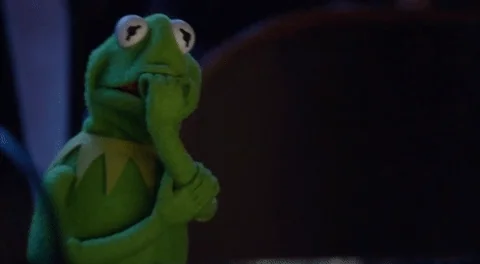 Did you really have to bring her up…?
Shudder
I saw UHF before I saw Pee Wee. Phylo freaked me out.
Jim Carey wasn't available?
Looks like Wallace and Grommit animation.
That's an impressively done mix of stop-animation and live action footage!
Right? The transition from live to animated is cleaner than either of the examples above. Really impressive.
Totally would have fucked me up.
Oh, it's not the speed really so much, I just wish I hadn't drunk all that cough syrup this morning.
John Winger
Thinking the exact same things!
Also, it had a bit of Wallace and Grommit vibes with the mouth.
I warned my kid about it and she was underwhelmed

I think we hyped it up too much. Oh well, better than scarred for life.
I still don't like the short, but way too long and real torture scene in The Last Starfigther.
Probably just that kids today are tougher than we were…
The active ingredient in Delsym is dextromethorphan, a dissociative hallucinogen, so there's some truth in advertising there.
They did a series of those ads. The animator was the amazing Hall Train, who now works on live event stuff, mostly making full scale dinosaurs.
https://wonderworksexhibits.com/about-us/hall-train-bio/

I thought this commercial was fabulously clever!
This topic was automatically closed after 5 days. New replies are no longer allowed.