I'm that way when pizza

commercials come on the TV.
Spoilsport McTurkey here: Any larger animal image suddenly appearing at that point of cat_feets almost over the edge would've sufficed to tip moggy over, regardless of gender, sez i. Nonetheless, that is one cute bipedal puddy-tat!
Lion King live action scene?
My cats absolutely respond similarly to onscreen big cat threats.
A shame it's on Instagram.
After repeatedly watching the video, I firmly believe that this cat was not afraid of the lion; instead, the cat wanted a clearer view of the close-up shot, and moved backward accordingly, but lost balance, and fell.
Cats can be clumsy…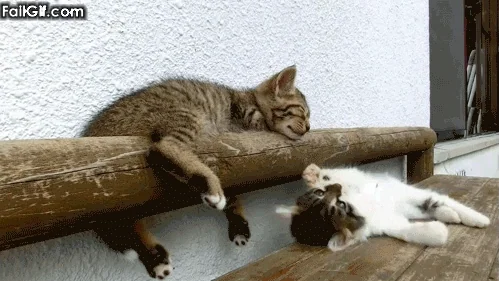 Now have the poor thing watch the live action Cats. Probably freaks out and runs around the room like an antifreeze sniffer
That was MY reaction. My cats were pretty chill about it. Very little fazes them.
All the cats I have had assure me that is fake news, while slinking away, avoiding eye contact.
Nobody, human or non-human should have to endure watching that.
This topic was automatically closed after 5 days. New replies are no longer allowed.