Also a fan of Rowan Atkinson's Doctor and Jonathan Pryce's Master for Comic Relief. "They're not breasts… they're Dalek bumps."

I dunno - as you point out, the Tom Baker years were (deliberately) pretty funny. (Touches of humor had been increasing over the years, with the previous Doctors, but it hit its apex with Baker.) That excerpt was from one of the episodes by literal comedy writer Douglas Adams, for instance. Subsequent to Baker, a number of scripts were written as parodies but didn't always come across as overtly humorous in the same way (more campy or goofy, perhaps). I'd say the Baker years were explicitly what New-Who was modeled after, in a number of aspects, the humor being one of them.
I had an idea for a Doctor Who spoof called The Janitor.
He has a quantum key ring - a key ring on a retractable wire that has any key you need at the moment you need it. Every thing from an antique skeleton key, to a key card, to some sci fi futuristic key. Any Janitor or supply room anywhere opened with the key ring makes the door open to his Tardis (which is also where it usually appears).
A kinetic monkey wrench.
And Swiss sonic screwdriver. It's like a regular sonic screwdriver, but built to higher tolerances and 10x more expensive.
He fixes small problems that usually butterfly effect into saving someone or leading to the demise of villains.
agreed. Pertwee was particularly droll. i loved him.
I kind of want to see it be a family role.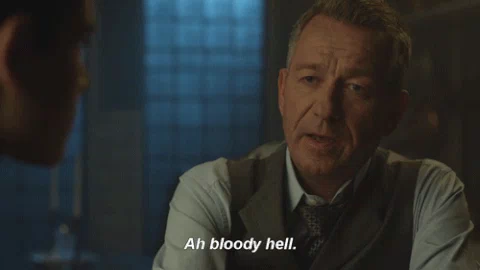 TBF I had this idea during the Chris Eccleston run!
Yeah, Troughton was a clownish figure, but Pertwee had a long history as a comedic actor that they took advantage of, and then with Baker they fully unleashed the comedy writers.
It has been noted that Lenny Henry's coat in that sketch is not entirely dissimilar to the one Ncuti Gatwa has been shown wearing in early publicity shots for the "next" series (discounting the 60th Anniversary stuff.)
I saw the headline and I went to the same place.
In another universe Richard E Grant would have been the doctor ("lick the mirror handsome") for more than a few minutes. And Jonathan Pryce's "dalek bumps" would have been a recurring joke.
It isn't?
Every day's a school day!
You have to love the synchronicity that David Tennant met Georgia Moffett whilst he was playing as Dr Who, and she was playing the character of "The Doctor's Daughter", whilst in real life, also being the daughter of a former Doctor.
(Her son is also an actor, and is going to be in the next series of Good Omens, alongside his stepdad and grandad.)
This topic was automatically closed after 5 days. New replies are no longer allowed.