The real joke here is they want $650,000 for this heap that would need to be completely gut renovated. The water damage, mold, and 8 foot high popcorn ceilings evident in the photos likely are concealing lots of other nasty issues.
There's so much to unpack here…it's like the mannequins live in a separate clean area from the residents, who live like a combo of Grandma and college students.
And then there's the fireplace barricaded by four iron bed frames and guarded by an angel and a saint… don't move that shit!!!
Yeah… that's absolutely not where some of the bodies are…
Mannequins are people too.
By any chance, does this guy raise moths?
1987's fantastic Mannequin certainly backs that up!
The Silent Mannequinority.
Comes with a letter of introduction to Mike Holmes.
We have a house like this in Winnipeg that's become a local Joke. Guy filled his living room with mannequins that looked like they were having a house party. It's quite visible from a pretty busy thoroughfare. The guy that owns the house even changes their clothes and hair periodically. Some funny and also creepy stuff! Pretty easy to find using your google-fu.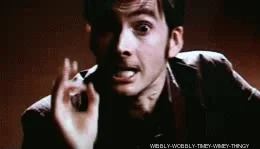 Don't. Blink!
They'll probably get it and then some; California real estate is nuts right now and South Lake Tahoe is a hot area.
Given some very clever taxidermy I would think the bodies are hiding in plain sight
Maybe they just wanted some company during quarantine. If that's a thing over there? /s
Mannequins are more expensive than you might think, there's probably a couple grand's worth there.