All good. Business as normal. You won't even hear about it the USA.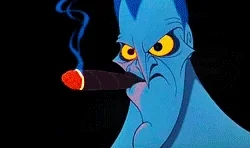 There has been a reporting black out for months on all things Israel. Weird. Almost like someone doesn't want us to see what is happening.
It's horrifying.
Huh. If you own a Tesla, make sure you're parking on flat ground.
Toxic non stick wrappers are being replaced. Retooling reason for absence.
Non- video version
Can't seem to find if the wrappers will replaced for all butter sold or not. I hope so. That is my kid's fav butter.


Ours too! We don't cook without it.
IMO it's the only butter that doesn't make food taste like popcorn.
The daffodils beat the snowdrops out this year, for the first time in my living memory.
(Photo taken 21st Feb).
I dunno, it's like the weather's gone all weird or something.
Baillie-dog has an opinion.
What could possibly go wrong??
We get free dish detergent samples with our prescriptions?
Amazon hasn't explained its future marketing intentions for One Medical other than with vague mentions of services such as pharmacy refill reminders…
Workday stands accused of building algorithms that have resulted in bias against Black applicants in their 40s, according to a lawsuit.
Launched earlier this week in the Northern District Court of California, the case alleges that the HR and payroll SaaS firm "unlawfully offers an algorithm-based applicant screening system that determines whether an employer should accept or reject an application for employment based on the individual's race, age, and/or disability."
[…]