S'alright. Not as good as 90s rave to Benny Hill. Mom jeans at :36… sweet Jesus.
Is there anything not made better when synced to the Benny Hill theme?
The video dates back to 2011; it's been a decade.
I like to imagine a bunch of these dancers have settled down in the suburbs, started a career in accounting, and blast hard house classics in their cars during the commute to the office.
No, you shutup!
/s well except for the blasting hard house in my car during my commute (we, in the before times)
No, I'm not one of the video people
"Let me sing you the song of my people."
Lately I have been cranking up SHAÂRGHOT after importing some CDs from France.
Wish I knew where that was. It kind of resembles the underpasses along the riverfront in Louisville, KY.
I feel it must be along some large river, at minimum.
Sure enough. Google streets is a dead ringer.
Or…as I recently learned the Australians might say about the Germans and their music…Doof-eldorf.
ETA: OOOOOO…Doof-doof-doof-eldorf.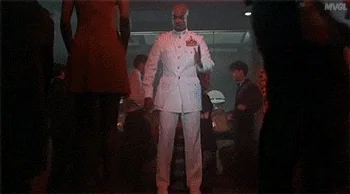 That made me smile! Yes, I'd love to come across something like this when I'm out on a run.
"better"? I'm sure there are things. "funnier"? definitively not (up to, and including, a picture of a piece of toast, slowly rotating). yakkety sax + ~120% speed video = guaranteed funny.
Dancing unexpectedly will save the world.
I've actually been at a rave where the DJ played Yakkety Sax. They were playing gabber too, so there were a lot of people who look like the people in this video.
We never took ourselves too seriously. The time that the gabber DJs at the same club decided that they would have a disco night in another room, and persuaded the guest DJs who had flown in from the US and Netherlands to get involved was also a lot of fun.
Knowing the speed of the music at those raves, Yaketty Sax at +8 on the pitch control would be more accurate.
Hate to break it to you, but "Mom jeans" are back.
I live near a high school, and apparently the "Mom Jeans" that we all used to make fun of are back. And… it seems to be more of a thing than when bell bottoms made a brief and limited re-appearance back in the late 90's.