Insert any number of scenes here.
People say there's a moment in the riot shield / sign spinner fight that's a nod to Captain America, but I think it's a callback to this:
If this thread isn't filled with a hundred of MY's best scenes I'll be sooo disappointed. Bring it on!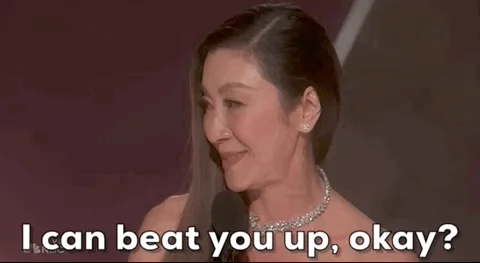 She better! I will be angry if she and Ke Huy Quan do not take top honors here…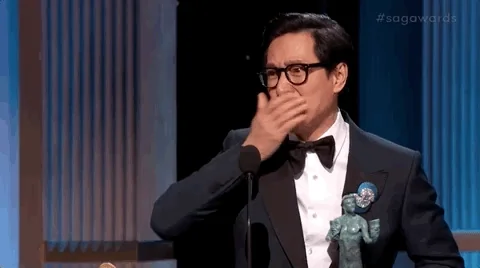 I would never have imagined kung fu > chainsaw fu; but…Michelle Yeoh, ladies and gentlemen.
Given the safety standards of those movies, I imagine that it was a real chainsaw, running, being swung at her/inches from her face in at least some of those shots… she's amazing, her career is amazing, but what's really amazing is that she survived making those movies.
I was thinking the same, safety standards were… looser on those kind of films back in the day.
Yeah, she had a fair number of serious injuries that could have been far worse, as a result - there was a lot of "when you get knocked off this bridge, try to fall on that pile of boxes down there… oops, you missed… don't worry your neck is only dislocated, not broken - you'll walk again, eventually!"
In fact, I think this movie was the one where she suffered a serious arterial rupture that put her off making action movies for six years, and what basically ended her involvement with that production company. Though as it turned out, the movie that marked her return to action movies was Police Story III… where she famously drove that motorcycle onto the moving train (despite never having driven a motorcycle before). Her accidents barely fit into the end "blooper reel" of Jackie Chan being knocked unconscious and otherwise being carted off to the hospital…
And no formal training in martial arts. Nice interview here.
Chainswords and choppas, inelegant weapons for a more grim dark age.
And she won! Well deserved! Congratulations to Michelle Yeoh!
IIRC, Supercop was my 2nd Jackie Chan movie, and probably my first Michelle Yeoh movie. I haven't seen that movie in forever! The Hong Kong movie out takes are pretty bonkers.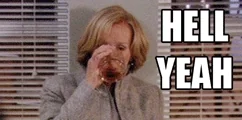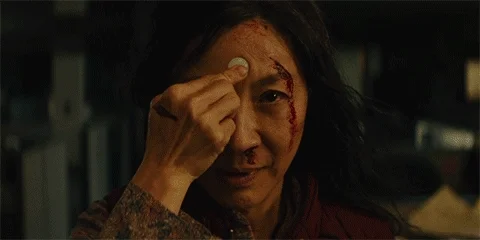 I'm thrilled in ways I usually don't get for award ceremonies. Everything Everywhere All At Once swept all the major awards it was nominated for. Best Picture, Best Actress, Best Supporting Actor & Actress. Such an amazing and truly deserving film, and made all the better because it's a genre film and they so rarely win major awards, let alone get nominated for them.
Listened to a great interview with her recently on Marc Maron's podcast, which led me to this gem, her first acting gig…
You can see in the close quarters fights that they removed the chain, but the majority of the shots the chain is attached and moving. When she enters the… metal shop, I guess?, he cuts through the door posts and metal paneling. I don't think there are FX involved at all. Just bare-ass teeth running at 10,000 rpm.

Yes, Madam (MY's first major film role, if I'm not mistaken) is one of my favorite HK flicks of all time. MY, Cynthia Rothrock, a gaggle of hilariously over the top villains, AND a goodly number of the Lucky Stars providing comic relief. I watch it at least once or twice a year.
That final fight scene at the Big Bad's house is one of the best ever.