Why the everloving FUCK would we give a damn what that pathetic criminal loser has to say about stopping crime?
Who the hell asked?
I agree. Without a computer, Trump wouldn't have Twitter, and he wouldn't have been president. Therefore, we should keep Trump away from a computer.
We knew he and his followers love feudalism a lot but holy fuck even I wasn't expecting his regressivism to go back that far.
Change your accounting methods back to paper and pen, he says!
Much easier to keep two sets of books that way, too!
I listened to the entire segment. The whole thing was just really dumb shit.
An ex-president should be better informed, but I guess this is what you get when you don't read briefs or listen in meetings.
The most charitable interpretation I have for it is that it was fluff aimed at negging on Biden. Certainly a lot of time was spent on that. But mostly, it was just two clueless dudes who didn't do their homework, and didn't understand what they were talking about.
Lotsa burglaries around us lately. Doing away with the houses ought to solve it right quick.
The fact he was ever elected was the result of a cybercrime
We could end all traffic deaths by banning vehicles too.
Or gun deaths by banning guns.
Where did he get that idea from I wonder…
Honestly, ex-presidents should shut up and keep their head down unless they're planning on actually being worthwhile people. Like Carter.
He's pretty much the only president I'm impressed with.
Actual Trump quote from May 2017 regarding aircraft carrier launch technology:
I said what system are you going to be–"Sir, we're staying with digital." I said no you're not. You going to goddamned steam, the digital costs hundreds of millions of dollars more money and it's no good."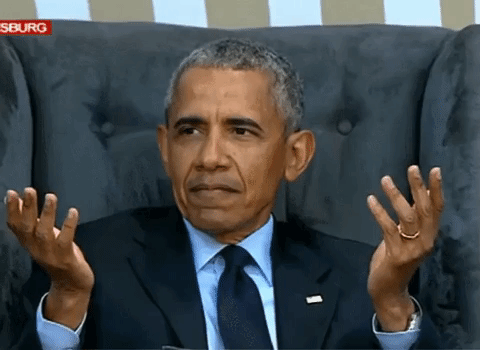 "Idiot rambles about shit he knows nothing about. Film at 11."
LOL - what a fucking idiot. We are so lucky that our adversaries didn't try more direct provoking during his tenure. He would have fucked it up so spectacularly.
I don't think that would work. After much teasing about his abnormally short dashes, he would start complaining about Italian satellites changing his dashes to dots.