So, the Trump 2.0 slogan is "Make America Great and Glorious Again"
MAGAGA. That'll draw in the morons.
The 2024 election will be stolen in 5,4.3.2…
He didn't already say it in the speech?
This is one of those rare sequels that promises be more entertaining that the original.
Do. Not. Tempt. Fate. Am I the only one who remembers Jon Stewart begging Trump to run in 2016 for the comic potential? That turned out real well, didn't it?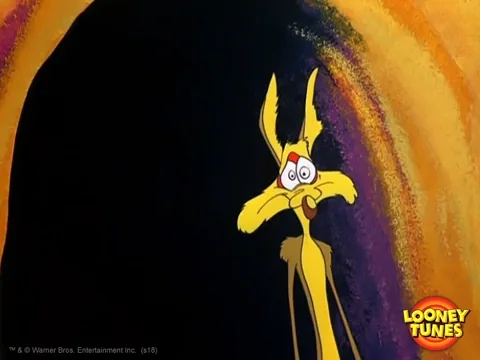 dearest neighbour, please don't do this again
get well soon, your canadian friends
I want the different camps of the GOP to really f#$king fight each other for the next couple years, so I'm a little concerned at how quickly the distancing/dismissal is coming today.
Not that it will penetrate the armor of Trump's ego, but it might shrink his camp.
Eh, The Secret is bullshit. Angry, white, violent, bigoted, regressive, anti-democracy, semi-fascist voters picked trump. Not SNL, not Jimmy Fallon and not Jon Stewart's manifesting. It's important to say this, because no matter what happens in 2024, they'll still be there suppressing the vote, commiting domestic terrorism and ruining Thanksgiving dinner.
Oh don't worry. These people have no consistent principles. I imagine trump will be declared dead 3-4 times by Nov 2024.
I'm reminded of that song "Together Again" from Muppets Most Wanted:
No thanks, I really do not want another two fucking years of every fucking media outlet giving this moron tons of free publicity because of all the hate-clicks he gets, nor do I want my social media timelines to be largely stories about the latest stupid horrible thing he said no matter how much I try to filter him out. I started running a Mastodon server largely because I could not take looking at Twitter any more because it was All Trump All The Time and I wanted a place to just talk to my friends without the constant hammer of TRUMP TRUMP TRUMP.
I will be absolutely delighted if I have the chance to miss this.
To be fair, the Republican candidate lost the popular vote in 1992, 1996, 2000, 2008, 2012, 2016 and 2020.
If these megadonors want to stop backing losers of the popular vote, they should just stop backing the GQP altogether.
I would argue that stay-at-home voters that didn't vote at all are the main reason Trump was elected in 2016. I mean he got MORE votes in 2020 than he had in 2016 but he actually lost because even more people turned out to vote against him. I think it's fair to say that turnout didn't go up because people were so enthused by Biden. But many people that sad out 2016 realized that RUSH (the Canadian band, not Limbaugh) is right: "If you choose not to decide, you still have made a choice."
I really hope this means the "only winning matters" scheming Republicans will drop Trump while the know-nothing MAGA cultists will cling to him no matter what. Splitting the Republican vote for a change would be helpful.
Trump won the 2016 election in the 1990s, when the Republican party began their 20+year smear campaign against Hillary Clinton. She was NOT a great candidate - she certainly did not garner the enthusiasm that Obama had - but that mostly goes back to how much she had been slandered, for so many years.
The lord of the rings does not share power.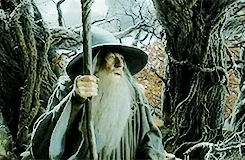 A fair point, but the anti-trump votes that didn't show can't be anywhere near the 63 million that did show up to vote for him. I realize that a few crucial states were won by very slim margins, but in the end I'm laying the blame at the feet of the people that deserve it; the ones who saw his hateful, misogynistic racism first hand and thought, "Yeah, I'm good with that."
Overall, I think the next 2+ years have got to be a reminder that whether they jump ship for DeSantis or not, the GQP has become a white power terrorist cell that needs to be prosecuted, shamed and driven back into the dank corners they belong in.