Nah. The Taliban is willing to die for their cause. If you look back at the attempted repeat of Jan 6 (Mar. 23 or something?) they shut it down because they thought they were going to get shot at.
Racism, misogyny, religious fervor, guns…
if it looks like a

, and quacks like

A proud member of Y'All Qaeda.
The Taliban didn't take Afghanistan by force, mostly.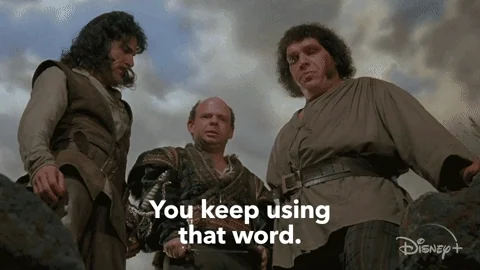 Have these people ever heard of this Jesus fellow, or the 10 commandments?*
If you asked me to create a parody anti-Jesus, Trump would be a good fit…
Just
*i'm not religious… but damn…
Point for clueless self-awareness (that's got to be some next-level oxymoronic!) A MAGAt realizes, af some level, that they are the Taliban, just with stupid headgear.
Can't we just give them Florida? I mean, Trump's already there, got his own White House and everything.
The only real loss would be Disneyland, and we've already got a backup in Anaheim.
And if we finally accepted Peurto Rico we wouldn't even have to print new flags.
… then put up a real border wall?
No, there's still too many people I care about in Florida.
I don't believe that Trump is the anti-Christ, but do I think it would be hard to find someone else closer to the description.
I've been calling the right wing Y'all Qaeda for years.
Their ideology has literally no differences. They just changed the pantone chart a little.
Appeasement has never satisfied fascists in the past. Why would it start to now?
Not to mention that idea is basically just saying 'fuck EVERYONE in FL,' whether they support 45 or not.
And they have gov doing exactly that, every fucking day.
Can Trump supporters seek political asylum in Afghanistan?