Trump Tells Team He Needs to Be President Again to Save Himself from Criminal Probes
Soooo, just the normal shit? Yup, thought so.
Eh - let god sort it out.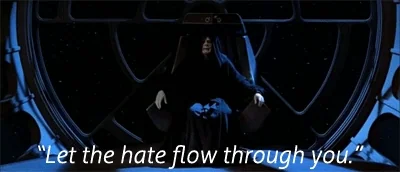 Absolute insanity. Vote. Vote. Vote.
Note to Merrick Garland: Indict! Indict! INDICT!
This is sounding ever so familiar.
"Purge."
In this article below, it was partly purge and partly brain drain, as government officials, some of them threatened by their longtime neighbors/constituents, had had enough.
A truly cautionary tale.
Similar tales, in case one is collecting them:
https://www.politico.com/magazine/story/2017/06/30/colorado-springs-libertarian-experiment-america-215313/
(Onebox ain't boxing so here's the first chunk):
The Short, Unhappy Life of a Libertarian Paradise

The residents of Colorado Springs undertook a radical experiment in government. Here's what they got.

By CALEB HANNAN

Colorado Springs has always leaned hard on its reputation for natural beauty. An hour's drive south of Denver, it sits at the base of the Rocky Mountains' southern range and features two of the state's top tourist destinations: the ancient sandstone rock formations known as Garden of the Gods, and Pikes Peak, the 14,000-foot summit visible from nearly every street corner. It's also a staunchly Republican city—headquarters of the politically active Christian group Focus on the Family (Colorado Springs is nicknamed "the Evangelical Vatican") and the fourth most conservative city in America, according to a recent study. It's a right-wing counterweight to liberal Boulder, just a couple of hours north, along the Front Range.

It was its jut-jawed conservatism that not that long ago made the city's local government a brief national fixation. During the recession, like nearly every other city in America, Colorado Springs' revenue—heavily dependent on sales tax—plunged. Faced with massive shortfalls, the city's leaders began slashing. Gone were weekend bus service and nine buses.

Out went some police officers along with three of the department's helicopters, which were auctioned online. Trash cans vanished from city parks, because when you cut 75 percent of the parks' budget, one of the things you lose is someone to empty the garbage. For a city that was founded when a wealthy industrialist planted 10,000 trees on a shadeless prairie, the suddenly sparse watering of the city's grassy lawns was a profound and dire statement of retreat. …
In a related theme:
"Editorial boards at both the New York Post and Wall Street Journal slammed former President Donald Trump in Friday editorials, with the former calling him "unworthy" to hold office again following his "damning" silence surrounding the Jan. 6, 2021, Capitol attack."
The Murdoch's are likely supporting someone else now.
Someone with the same politics, but with less baggage, I'm sure.
Companies have been doing that since Compuserve. (AOL probably counted each floppy/CD as a user.)
You got my hopes up with that link, only to be dashed when I realized it was just referencing the original phrase.
Ah, yeah. In hindsight I can see how that hyperlink is a tad misleading. Is there a word for accidental trolling?
Ultimately the Fox News audience will support whomever they're told to support
Trump was the flavor of the month for a while but he doesn't decide who's the new flavor