Going to jail?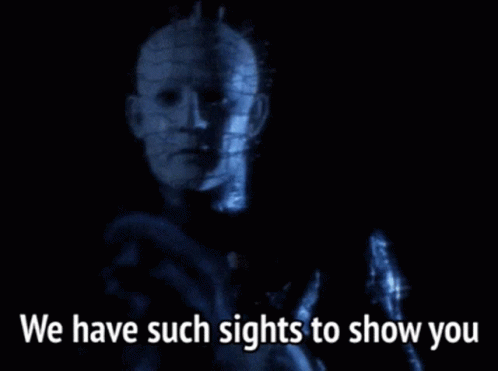 You're not that creative…
Now I'm having second thoughts about DJT having a mob-boss mindset. He just seems, well, too nice a guy. /s
Same as other threats like how Jan 6 was just a warm up. The fascists mean to do horrible new things to us either way, so they want to intimidate but only say to keep working to stop them.
IKR? He's really hung up on "never before" and "like you've never seen" but it's as lazy as he is, and increasingly meaningless.
Which should serve as a reminder that this dipshit nearly took us to war with Iran. He was spoiling for something to carry him through the election, and very few things are as sure a bet for an incumbent President as war. It was only Iran's utter incompetence in shooting down a passenger plane that spared us a direct confrontation, likely nuclear. A few weeks later the whole world was distracted by COVID, but I always thought we came extremely close to a hot war in the Middle East. Jerusalem and Tehran may well have been wiped off the map. The fact that the US had snubbed their noses at the entire Arab world by moving the embassy to Jerusalem would have given Iran a twofer.
I fervently wish someone would do to him something that has never been done to him before.
(Take your pick. Some of the ideas on my own list are not publishable here.)
Prelude to Insurrection Part Duh.
The dumbest person to ever hold the highest office has somehow managed to become the biggest threat to U.S. democracy in existence. Given his plans to centralize power and seize total control should he be re-elected, we need to take steps to make sure this doesn't happen. Not only must he be deinied at the polls, but he has to finally be held accountable for SOMETHING.
It's long past time to cage this rabid dog.
Something, something clear and present danger.

Trump is a symptom, not the cause. Putting him in jail is worth doing, but it won't make the Republican Party less fascist.
The problem no one is ever willing to grapple with is how you save the country when you've got one of the two dominant parties that consists of about 70 million fascists.
You will never have heard a whine so stridulent, hypocrisy so brazen, and pearls may be crushed to dust …
A weak person, trying to sound powerful.
Reminds me of this, but with more bluster:
Yep, he is a symptom, and the rot is throughout the party.
But he uniquely capitalizes on said rot, and has the ability to make the puppets dance like no other. For evidence, see the lack of success for the DeSantis prez campaign. Tried to be him. Ain't him.
Jailing him won't reform the party or fix ALL of the problems. But it'll fix one VERY big problem.
His brand of bullying really resonates with a certain grade-school mindset.
We're already having things done to us that has never been done before. Every day is uncharted territory.