Trump's Truth Social under investigation
And not Tump himself. Never or hardly ever Trump himself.
You know how conservatives have become fond of referring to "The Biden Crime Family"?
It's always projection.
The Kremlin is very creative in making sure that its most useful American assets get paid.
Now that this conduit is closed, I wonder if Biff will use it as an excuse to break his exclusive contract early, betray Nunes, and return to Twitter where Musk has rolled out the welcome mat for him.
Being investigated by Merrick Garland's DOJ? Right-o then, I'm sure something will happen!
"It's only one red sock. How bad could it be?"
Likely stating the @#$ obvious but any investigations (we're aware of) have only barely scratched the surface of the financial puppet strings which emanate from putin and end up at the republican party.
For example, does anyone believe that putin's violent military invasion of Ukraine would've happened, as in deemed necessary to him, if trump's insurrection had succeeded? Therefore how much of trump's vast 2020 election fraud efforts were directly orchestrated by russia? a significant amount sez my tin-foil sombrero. Oh for a proper investigation. -sigh-
I don't know… I get that people are tired of waiting for some consequences for the organizers of the attempted coup… but no one has indicted a former president before. It's new territory that is going to be incredibly fraught given the continued ongoing situation with one political party refusing to accept reality.
Can we get a popcorn eating gif?
We need some new ones.
Or, as it's called at Trump Tower; Wednesday.
I know the money goes into assets that require so much more money to maintain (grand hotels, superyachts, etc.), but fuck…if I had even $100k, I'd be able to live soooo long on the interest and investment dividends.
The needless disparity is infuriating.
True. I'm just surprised to see the DOJ allowing states to take the lead, and the pace seems glacial (pre-climate change glacial). I really hope they're not making perfect the enemy of good, trying to minimize the amount of time proceedings might take, or bending to pressure from pols who support 45 threatening even worse behavior if they charge him. No matter how many charges there are, it's gonna get ugly, but they need to start somewhere with him - not just the companies associated with him.

ETA: the article above was updated last month, not sure why it's not reflected above.
That could be calculated to see what sticks and how the Federal courts (which, let's not forget still has plenty of Trump appointees) responds to those indictments. It looks like Bragg is taking the lead, but I'm guessing Willis will be close behind on that. Her case is far closer to what Garland is investigating, so he could be waiting for that.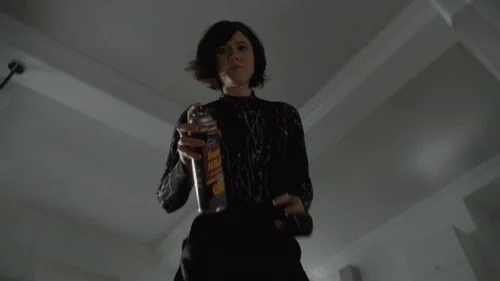 I don't think I've seen this one used much.