I like the pull-out & fold-down staircase. Very neat.
I watch waaaay too many of these custom builds, hoping that one day Mrs Peas and I can afford to do something similar. This is, by far the most thoughtful and attractive design I've seen. The military platform gives him a lot of opportunities to segregate the living space and the functional aspects, but he has some really ingenious mods like the compressor takeoff on the air brake cylinders for tools and a tire impact wrench. I drove one of these in the Army and can confirm the cab can be a miserable place (not nearly as bad as a HMMWV, though). He did a lot to make it comfortable for long drives (insulation, sound dampening and soft surfaces). Very, very cool build.
great build, the receptacle for the bike repair armature is inspired
Very nice, but it must be a hell of a gasoline bill at the pump.
A cautionary note: Check that it can be registered and insured in your jurisdiction. Perhaps find a mechanic that has customers with these machines and who know the rules. Ex-military vehicles over a certain weight are effectively banned in BC:
I'm suspecting the hand of the AAMVA in this development. I noticed the chair of the committee meeting held in 2010 was from British Columbia:
As for his comment that the machines are usually well maintained, HAH! A machine going to cast might be good, but, but, but…
https://www.instagram.com/p/CoGa570phqY/
https://www.instagram.com/p/CoQtgbdvPLb/
ETA: I would love to have one of those Defenders!
Good call, but on my budget I'm not too concerned. This would look more like a 1978 F150 with a bed cap.
This would be mine.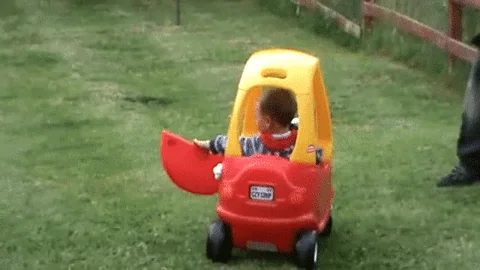 My advice: buy new. Modern Cozy Coupes have solved that rollover issue.
Also, you're not getting six cats in there.

Boingboing's new trend of using AI generated illustrations that look nothing like the things in the actual article is starting to bug me. It seems clickbaity. Especially when there's no obvious humor or parody in it. It just seems misleading.
This topic was automatically closed after 5 days. New replies are no longer allowed.