And people say that Musk is doing a bad job. Just look at this bold, innovative, move toward market leadership in the lucrative ivermectin and colloidal silver ad space.
Once they add miracle mineral solution, herbal viagra, and some sort of nominally-herbal-but-cut-with-questionable-stimulants weight loss 'supplement' I think it's fair to say that Elon will believe himself to have supplanted the pathetic, woke, legacy pharmacy industry.
Because of course they won't.
"Free speech absolutist"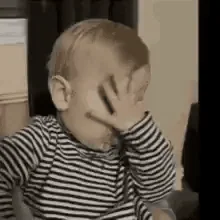 What a fucking mess.
He might as well re-brand it as TwitterChan now.
Hope he gets it.
Hope it hurts.
Just like free speech is perfect and ideal until it's speech that he doesn't like, COVID misinformation is not a problem until someone starts linking COVID to his remaining advertisers, or Tesla, or some other thing that gets under his skin. Then misinformation is a real problem.
yep
If nice underwear could protect me from you, empty greene, you odiferous fart, i would wrap myself if boxers head to toe!
Oh well, it's not like covid-19 is still the third-leading cause of death in the US.
What's that? It is?
Twitter already has a big enough problem with users abandoning the platform. Now it wants to hasten the demise of those remaining.
"Let the free market of ideas decide if eating poison will cure you of COVID."
Occasionally wondered about the legal theory/overlap between, let's say fox"news", broadcasting misinformation known to be directly a threat to human life and the free-speech cut-out prohibition against "shouting 'fire' in a crowded theater". It seems like they both are known false by the shouters and result in predictable deaths. ("But YANAL, right?" …yeah, ianal…)
The class action lawyers are salivating over this one…
The only possible explanation for why the Nobel Prize in Physiology or Medicine isn't being awarded for the discovery of gas-phase viruses is clearly wokist swedes. It's just science.
Looks like the EU's Digital Services Act is going to get an early workout since it creates 'obligations for very large platforms and very large online search engines to prevent the misuse of their systems by taking risk-based action and by independent audits of their risk management systems'.
Oh, you know for sure he's vaccinated with all the latest.
Someone coined "$8Chan" a week or two ago and I thought that one was brilliant.
I've been wondering about that myself. Also fishing nets – how are they supposed to catch fish if they let the water through?
N95 underwear WOULD protect you from a fart.
N95 masks also protect you from a fart. Or scented candles, even.
And they did a study that clothes DO block some bacteria released from farts.